Diplomas Around the Globe
Education paves the way for many students across the world to transition successfully into adulthood. Not only can it help with having a successful career, but it is also valued all over the world. Typically once you graduate high school there are traditions like having a party or decorating your cap. However, not every country has the same traditions as the ones we have at Lodi High School.

Sweden
Students in Sweden wear a round cap with a bill instead of a square cap. It is called a studentmossa and has a black bill. For example, if you're an engineering student, the color of your cap will indicate your school of technology.
Families will make signs that are supposed to be embarrassing. These signs will have photos of the students when they were younger.
Once the ceremony is over, students and families gather along to sing a song then the whole community will throw a parade for the graduates.
Philippines
During the ceremony, parents will walk the students across the stage, and after, the students bow towards the audience.
Students are then given garlands which are decorated in ribbons/ silk and flowers. More garlands are given to students from their family members.
They must wear white with a purple sash because it is tradition. The purple sash displays the awards you have gotten during the school year.
Usually only faculty wear hats, but more recently students have started to wear square caps.

Japan
Their school year begins in March and all of he lower grades are expected to return to school after the ceremony.
All students are expected to stand in a line while marching and singing as they get their diplomas.
At secondary schools, students are expected to bow to the flag and sing their national anthem along with their school song.
While names are being called out, each student goes up and grabs their certificates with their left hand. They then bow in front of their principal.
Once they walk back to their seat, they bow to every family member before they sit back down.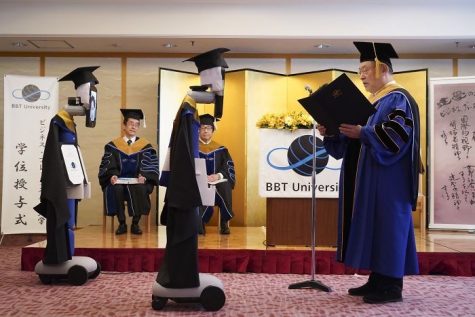 For More Information:
https://www.thevintagenews.com/2017/04/19/fascinating-unique-graduation-traditions-around-the-world/
https://www.bustle.com/p/the-weirdest-college-graduation-traditions-around-the-world-53434
https://www.dailyinfographic.com/graduation-traditions-around-the-world
About the Contributor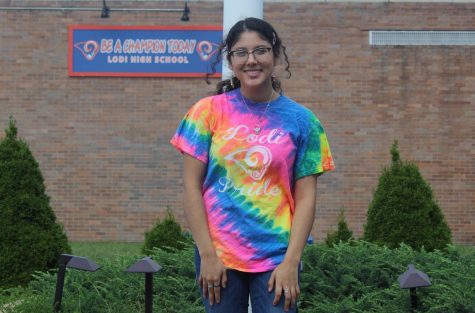 Ciara Castro, Writer
Q: What's your zodiac sign?

A: My zodiac sign is cancer which is pretty accurate with my personality because I'm really sensitive.

Q: What's...