Everything was Left on the Court
With Covid-19 still taking a toll on our student athletes' careers, we are thankful that our boys and girls basketball teams had the opportunity to play a shortened season. Our Lady Rams have finished their season off with a final record of 1-11. Coach Romeo had a rather young squad this year coming into the season with no preparation or early practices.  Their best game this year was their comeback win over Garfield where the girls played out standing defense which gave them the opportunity to make a run for it. Romeo believes "this year also allowed them to see and understand what it actually takes to win games at the varsity level." He stated,  "I am hoping that we can carry this experience over into next year and build off of the great foundation we were able to build." This season was a rebuilding kind of year, but Romeo has faith in his girls and cannot wait to see what they bring to the table next year.
The boys varsity basketball team had a remarkable season this year following their 6-19 season last year. The boys finished their Covid-19 season ending off at 11-4. The boys finished off 7-2 in their division. They had a very strong squad this year with a lot of younger players contributing immensely to the team. Senior Roland Leiva finished his career with 925 points, almost hitting 1,000 points if there were more games in the season. Coach Terhune was very impressed with his squad this year and is proud of accomplishments these young men have made so far. Overall, Coach Terhune believes he has more than a solid foundation returning next year and is excited to see what his boys could do in the long run. Overall, our student athletes and coaches were very thankful to have a season and are excited for the next season to come around next year.
About the Contributor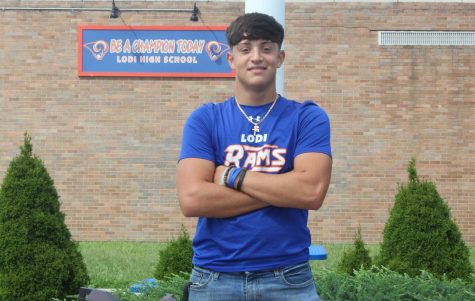 Joey Velardi, Writer
Q: If you could wave a magic wand, what problem in the world would you solve, and why?

A: I would like to take away the Coronavirus, so everyone can...