Finishing FAFSA
On Dec. 11, students finalized their FAFSA applications with the help of financial aid advisers from different colleges and universities. For those who don't know, FAFSA Day is an opportunity available to students to see how much money they can receive to assist with college bills. There were advisers from Ramapo, William Paterson, Fairleigh Dickinson, Caldwell, Felician, Drew, Bloomfield, and HESAA. This event was such a good opportunity for students to finish their applications for financial aid. Students said that they were glad they had a second chance to get assistance on their FAFSA. Through both events this year, 103 seniors participated and completed their FAFSA.  As we anxiously wait to see our college decision letters come in the mail, we can be relieved knowing our FAFSA has been taken care of. Although applying for financial aid can be difficult, FAFSA Day makes it so much easier. We strongly recommend all underclassmen to register for the event your senior year! Thank you to Mrs. Orosz and the Guidance Department for organizing this event!
About the Contributor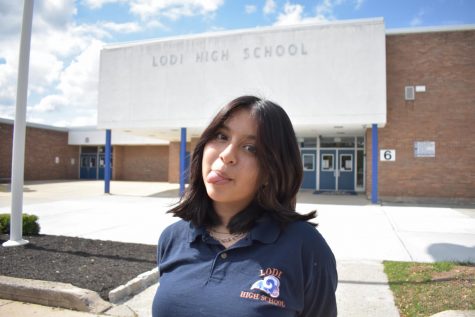 Karina Flores, Writer
Q: What is your main goal this year? 

A: To get principals list, get my GPA up, and get into  my dream college.

Q: How would you explain your fashion?

A:...