Dressed for Respect!
Every year, the guidance department organizes events in honor of National Respect Week in order to raise awareness of bullying and harassment. On the need of running Respect Week, Mrs. Passano states, "The Week of Respect is so important to the LHS community because it allows students, faculty, and staff to understand the importance of mutual respect among everyone. My goal for this week is to create a positive school environment and help to create a safe and supportive school. As a counselor, I hope that the Week of Respect helps to devoid harassment, intimidation, and bullying and encourages academic success for all." Respect week aimed to create a time where everyone would come together in hopes of accomplishing one mission: understanding why having respect for one another is important, as well as supporting one another.
This year, Mrs. Passano and the guidance department introduced the first annual Lodi High School Pride Day on Monday, Oct. 1, 2018, as a part of National Respect Week. Students were encouraged to wear a LGBTQ+ pride shirt with their khakis. This had represented the importance of expressing pride while supporting our LGBTQ+ students. There were many students and faculty members spotted wearing colorful and pro-LGBTQ+ shirts,  reminding us why owning ourselves and expressing pride is important. In her interview, Mrs. Passano shared, "I started Lodi High School's first Pride Day because I felt that this was something that our school was lacking. We want everyone in our school to feel safe and accepted and we want our LGBTQ community at our school to feel that they are fully supported by our entire school community. Our first Pride Day was a success and I look forward to doing bigger and better things with this day in the future."
However, the respect didn't end there! On Wednesday, Oct. 3, 2018, students were encouraged to wear their favorite team jerseys to Team up Against Bullying. While walking into school, the students were greeted with colorful chalk drawings with motivational sayings written on the sidewalks by the main entrance of the school. The purpose of Teaming up Against Bullying was to collectively make an effort to put an end to bullying and harassment while also raising awareness throughout the school. In the spirit of National Respect week, The Lodi Rampage decided to ask students about what comes to mind when they think of Pride and Anti-Bullying. Check out our video to see how they responded!
About the Contributors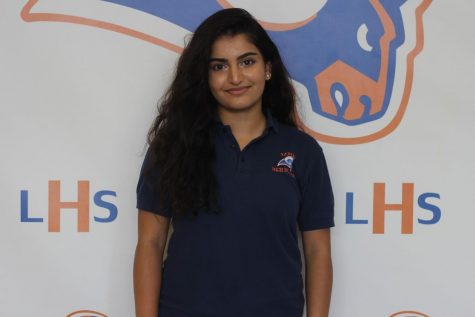 Zainab Mubasher, Writer
Q: Why did you want to join the Rampage?

A: I love being involved in LHS and Rampage always looked like such a fun class to be a part of.

Q: If you...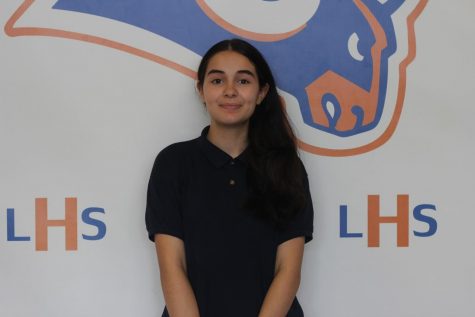 Gabriella Buttacavole, Writer
Q: What's your favorite food and least favorite food? Would you switch them for a day for $1000.

A: I love my mom's spaghetti and I hate mushrooms....