Senior Softball Players Say Farewell
Hang on for a minute...we're trying to find some more stories you might like.
"In the beginning of the season I knew it wasn't just guaranteed that we would go back to states, it was something we had to work at as a team, and work as a team we did," stated senior Kayla Oakley about making it to states her second year in a row.
During the 2017 season, the Lady Rams worked extremely hard. Each and every player, especially the five seniors, made sure to put every ounce of energy and soul they could to make it to the top. On Thursday, May 18, Lodi's outstanding softball team killed the game during their first round of states, and defeated Morris Tech with a score of 2-0. "Not only did we return back to states and make it to the quarter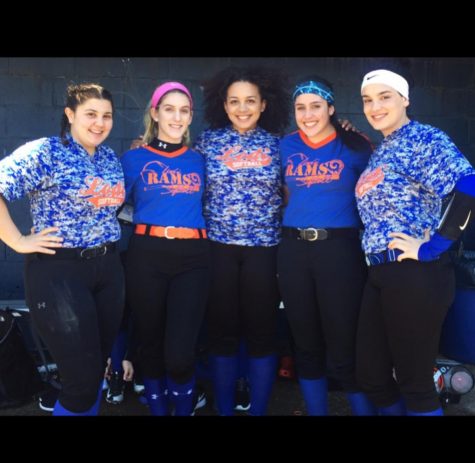 finals, we became league champs this year for the first time since 2003 and that is such an accomplishment and it gave us all such a rush," expressed Oakley in an interview with the Rampage.
Unfortunately, as the saying goes, "All great things must come to an end" and for the Lady Rams, it did. On Tuesday, May 23, a successful softball season came to an end with a loss against Caldwell with a score of 8-4. Although going through a tough loss is difficult, saying goodbye is even harder. As a meaningful way to end of their 2017 softball season, Lila Reginald, Kayla Oakley, Bryanna Bigica, Raven Figuccio, and Nikki Salvatore shared their goodbyes down below.
Bryanna Bigica, Pitcher: "I truly am very proud of my teammates for working with me to make sure this season was as amazing as it could be. Every player worked to the best of their ability, and I wouldn't want to end my senior year with any other group of girls. I will dearly miss pitching for LHS softball."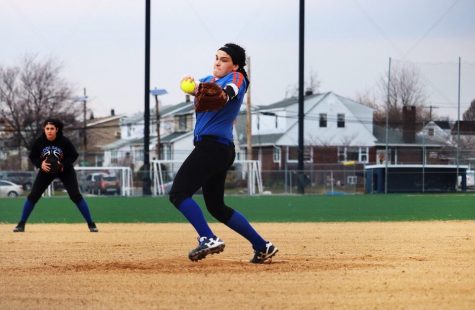 Raven Fig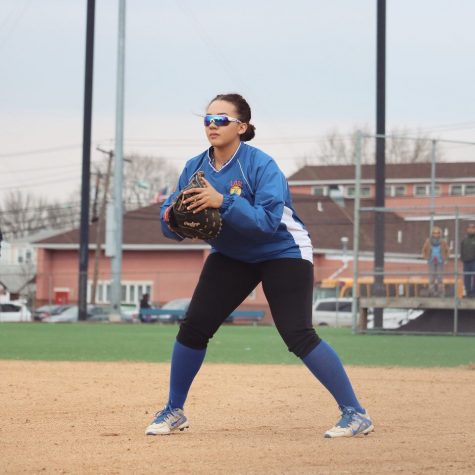 uccio, First Base: "Now with the season officially being over, and being able to say for the first time in 14 years that we are League Champions, easily brings tears to my eyes. It shows, especially for the five seniors, that all of this hard work and dedication that we've put into this sport has finally paid off. To be able to leave a mark on Lodi High School forever is an indescribable feeling and seeing the end is truly bitter sweet."
Kayla Oakley, Second Base: "I couldn't have asked for a better senior season and I will truly miss Lodi High School softball, and my teammates, of course."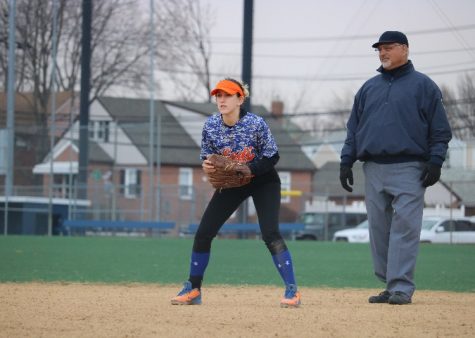 Nikki Salv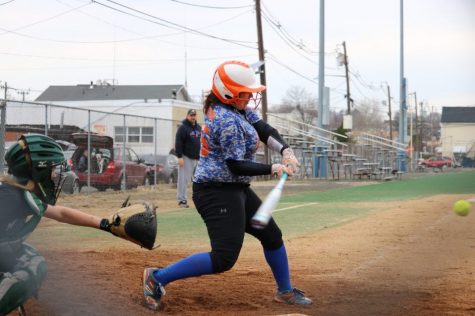 atore, Catcher: "It was really sad this year because us, seniors, have spent so much time together for so long, but I am also very excited to start college. I definitely will miss Lodi High S softball more than anything, though."
Lila Reginald, Shortstop: "Now that the season is over I'm actually excited because I can't wait to come back and see what this team can accomplish. I hope I have left something behind for these upcoming girls to carry on in their high school careers or even further. I know this team will have some rebuilding to do and I would love to come back and help them every step of the way."