Trump's First 100 Days
Saturday, April 29, 2017 marked the 100th day of Donald J. Trump's presidency. Over the past three and a half months, we've lived through alternative facts, countless executive orders, and the birth of the Resistance. The Lodi Rampage invites you to take a look at the first 100 days of the Trump Administration.
January 20:
Donald J. Trump is inaugurated as President, as supporters and protesters gather in Washington.
January 21:
White House Press Secretary Sean Spicer claims Donald Trump's inauguration crowd was "the largest to ever witness an inauguration, period, both in person and around the globe."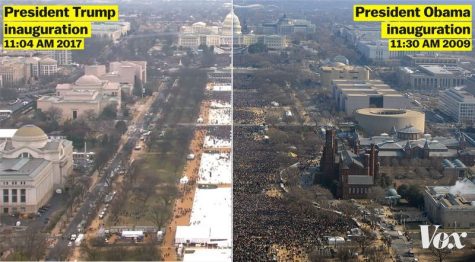 The same day, Women's marches across the nation takeover just about every major city. An estimated 2.9 million people marched in protest of President Trump.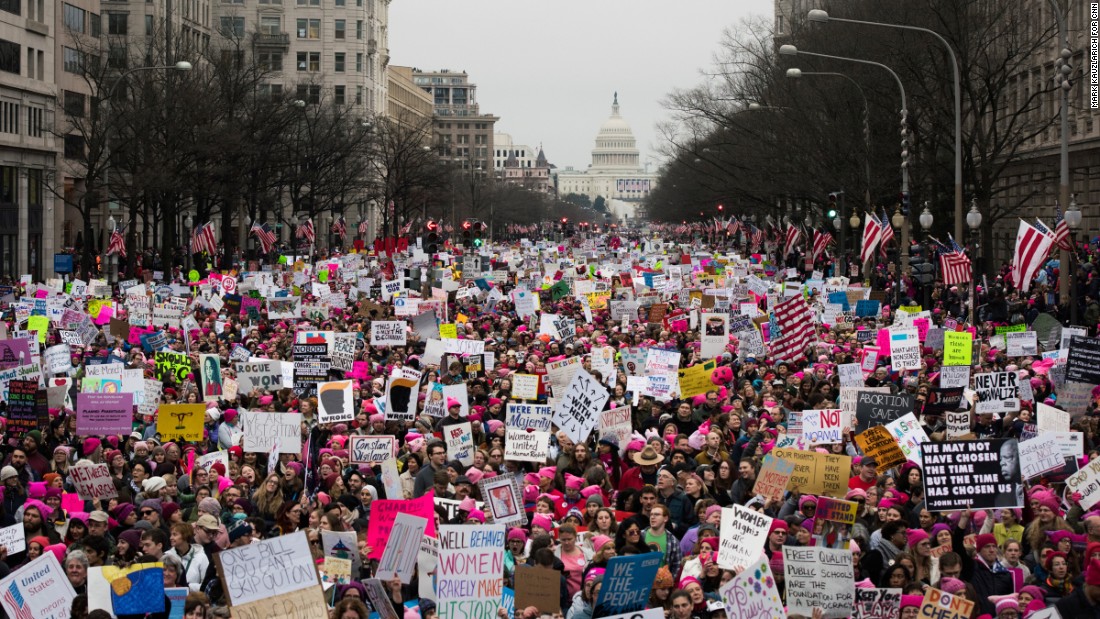 January 22:
A senior adviser to President Trump, Kellyanne Conway, claimed that recent claims about inauguration crowd size were "alternative facts." This has bee interpreted, by many, as non-factual information.
January 24:
Trump's first executive orders come just a few days after his inauguration. These orders advance approval for construction of the Keystone XL and Dakota Access Pipelines.
February 1:
Donald Trump nominates Judge Neil Gorsuch to fill the Supreme Court vacancy.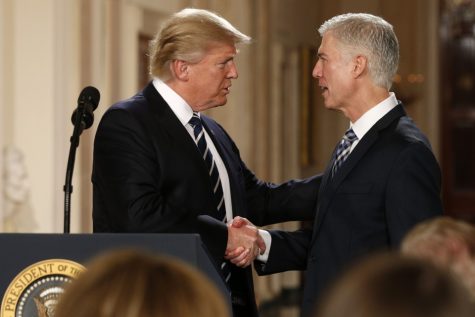 February 13:
Three weeks into his presidency, Trump's national security adviser, Michael Flynn, resigns over blackmail allegations and misleading Vice President Pence in regards to his communications with Russia.
February 17:
Trump's approval rating hits below 40%, the lowest of any American president.
March 2:
Attorney General Jeff Sessions had contact with Russia during the campaign, a CNN report stated. Democrats demanded his resignation. Sessions recused himself from the Russia investigation the very next day.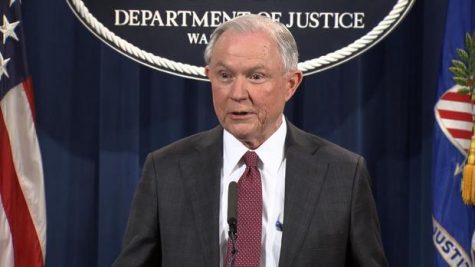 March 6:
Trump signs a new Executive Order on immigration, banning travel from several Muslim-majority countries.
Paul Ryan and House Republicans unveil an ObamaCare replacement.
March 15:
A federal judge in Hawaii blocks President Trump's immigration ban from implementation.
March 20:
FBI Director James Comey confirms a Trump-Russia investigation has been ongoing since July of 2016.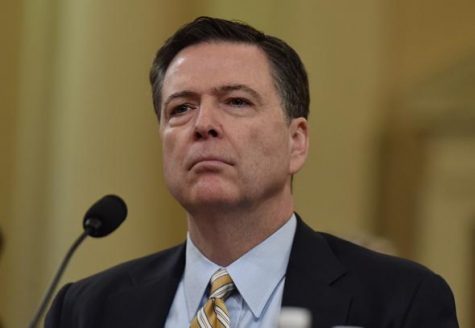 March 23:
Republicans fail to pass an ObamaCare replacement.
CNN reports the FBI has information suggesting the Trump Campaign may have coordinated with the Kremlin.
April 6:
After speculation, GOP representative, Devin Nunes, recuses himself from the Trump-Russia investigation.
Trump orders 59 Tomahawk missiles on a targeted attack on the Assad regime in Syria. Earlier in the week, Assad had ordered a chemical weapons attack on his people in Syria.
April 7:
Chinese President Xi Jinping meets with Trump at the White House to discuss the North Korean issue.
April 13:
The U.S. drops "Mother of All Bombs" on ISIS in Afghanistan.
April 15:
Thousands gather in the Tax March, aimed at getting Trump to release his tax returns. He once again Tweets that the march may have been organized, dismissing it as being paid for.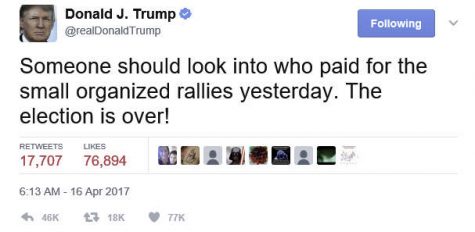 April 18:
Trump signs the "Buy American, Hire American" executive order, aimed at creating American jobs.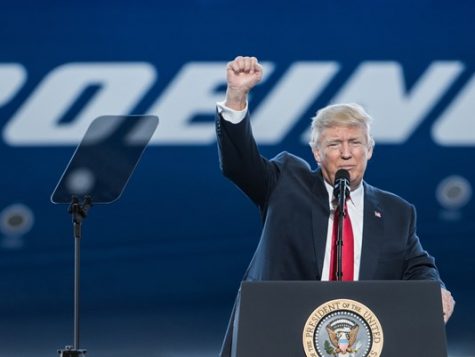 April 29:
Donald Trump skips the White House Correspondents Dinner and spends his 100th day in office criticizing the media at a "100th Day Rally" in Harrisburg, Pennsylvania.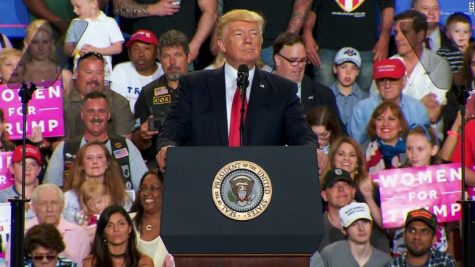 Over in Washington, members of the media gather for the annual White House Correspondents Dinner, the very first in the era of Trump.
With 100 days down, the world awaits to see what the next 1360 days will bring under President Trump.
About the Contributor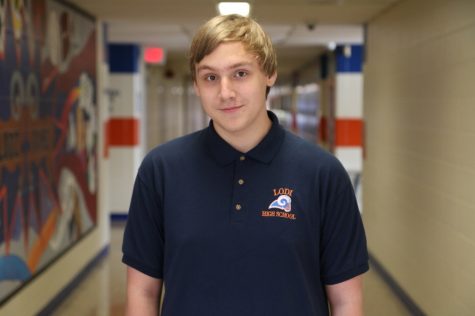 Justin Clancy, Author
Q:What are you most looking forward to now that it's your senior year?  A: Justin is very excited about the spring musical. Since he is a senior and...