An Inside Look of The Listening Room
Lodi High School offers various sports, clubs, and art programs after school. There is truly something for everyone when it comes to after school activities, and Mr. Schram's The Listening Room is no different!
Inaugurated in 2014, The Listening Room is a place for music lovers to sit back, relax, and …listen. Mr Schram's vision for this club entails a safe place where students can do homework, meet new people, and most importantly, discover a wide variety of music.
Every Tuesday, students are welcomed to join The Listening Room after school in Mr. Schram's classroom. The club votes weekly on different albums and the winner is on deck for the following week. Each meeting, after they have finished listening to the winning album, a discussion is held regarding the album's common themes, the artist's message, and any student input a student may care to share.
The Listening Room's track record is an impressive one. The club has covered some of the biggest music icons in history, such as Johnny Cash, The Beatles, and Miles Davis to name a few. However, they are sure to cover some popular names of today, like Adele, Taylor Swift, and Kendrick Lamar.
In an interview with Mr. Schram, he shared, "I would say that the Listening Room is a community that gets together once a week where fellow music snobs come together to create a judgement-free area where we can enjoy the experience of a record/album together. The Listening Room provides a way for many ears of life to come together and celebrate one of the greatest arts. To me it means bringing people together by a common chord that strikes in each of us."
The Listening Room is a wonderful place to discover new tunes, so be sure to check out the remaining meetings for the 2016-2017 school year, every Tuesday in room 136!
About the Contributor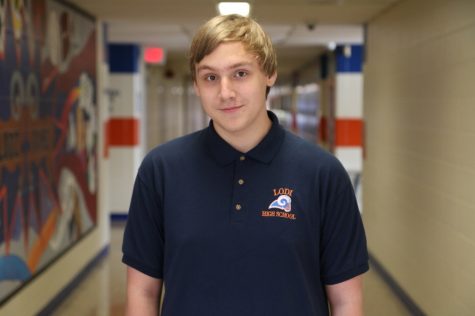 Justin Clancy, Author
Q:What are you most looking forward to now that it's your senior year?  A: Justin is very excited about the spring musical. Since he is a senior and...