A Day in the Life of Tony Rodrigues and Kaitlynn Rodrigues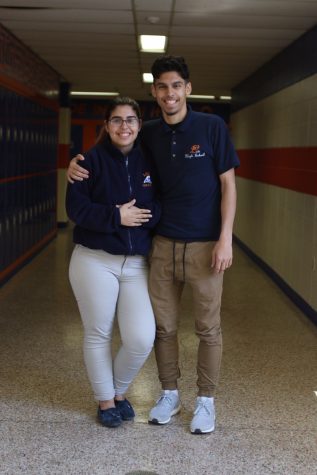 It is quite common for siblings to be attending the same school together, and that is no different for senior Tony Rodrigues and his sophomore sister, Kaitlynn. Tony and Kaitlynn are very different from each other. Tony believes that his sister is way more organized than him, stating that Kaitlynn's room is always neater than his. Even though Kaitlynn is younger they both agree that she is more mature.
"I act more mature then Tony because Tony likes to have fun and I am more serious. Also, in my school work I am more organized," she said. Tony added, "I feel like Kaitlynn is more mature than I am. I like to have fun and joke around when it comes to everything. She doesn't joke around much. She is a pretty serious person and, for her age, really mature."
When it comes to personalities, Kaitlynn and Tony also are opposites. Tony says he is outgoing and talkative, while Kaitlynn likes to keep to herself. Tony is more of video game kind of guy and Kaitlynn is more of a book person. As much as they are different they are also alike. They both describe themselves as lazy and love to sleep. What is also special between them is that they both have the same lucky number, which is seventeen.
Tony's best memory with his sister was when they had a family trip to Florida. He remembers that his whole family was on the Disney bumper car ride. This was one of the few times Tony and Kaitlynn actually laughed with each other and not at each other.
Kaitlynn's best memory with Tony was recently when they celebrated his birthday. She remembers when her uncle put whipped cream on his face and then Tony's brother added more. When Tony went to  into the bathroom to clean up, Kaitlynn was hiding in there and she slapped him with another plate of whipped cream.
Even though Tony and Kaitlynn don't describe their relationship as close, they still care for each other always and never forget that they are family.
About the Contributor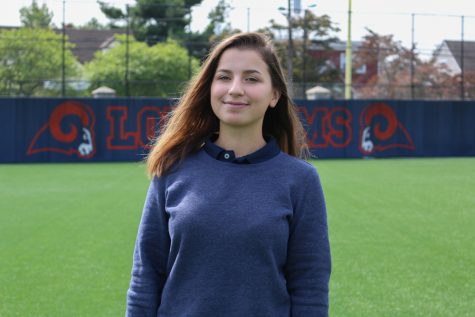 Mikela Lickollari, Administrator
Q: How has high school been so far?

A: The days are pretty long for Mikela and she thinks it's just scary that we have to start growing up.

Q: Do...