Winter's Out, Softball's In
One of Lodi's most competitive female teams has always been our softball team. Last year, the Lady Rams almost made history and made it all the way to the state finals, which hadn't been done in over 25 years. Being that their competitors, Parsippany, had made it to the finals the previous year, Lodi was defeated with a 10-0 win. In an interview with returning senior pitcher, Bryanna Bigica, she states, "With the season that we had last year and making it to the state finals for the first time in over 25 years, I know this season is going to be amazing. We know exactly what we need to do in order to take it all this year!"
Being the star pitcher, Senior Bigica definitely feels the pressure every time she steps on the mound and this upcoming season is no different. "I was only five years old when I picked up my first softball. Did I ever think I would be the star pitcher for my high school team when I first picked up the ball years ago? Definitely not. Now, I can't see my life without pitching and softball. It has literally become a part of my every day. Whether I'm at home practicing my pitching, or at school thinking of different ways to get better, my mind is always focused on softball somehow. I truly do not know who or where I would be if I didn't start playing 13 years ago." Bigica is not the only one who is passionate about softball. Long time coach, Robert Terhune, holds high hopes for the upcoming season. In an interview with the Rampage, Coach Terhune said, "To start off, I was extremely impressed with the way my team worked last year, all the way down to the state finals. But it's a new year and I have a feeling this season is going to be great." The enthusiasm shared by, both, the players and the coach will, hopefully, make this season a memorable one.
The softball season has just begun, therefore tryouts are still being conducted and there is no varsity softball team yet. However, players such as Lila Reginald, Kayla Oakley, Raven Figuccio, Nicole Salvatore, Emma Bernardo, and Jennifer Mahon are all said to be returning to the team this year for another successful season! For a sneak peak at whats to come this season, be sure to go and support the Lady Rams at their first scrimmage against Ramapo High School on Saturday, March 18, at Kennedy Park!
About the Contributor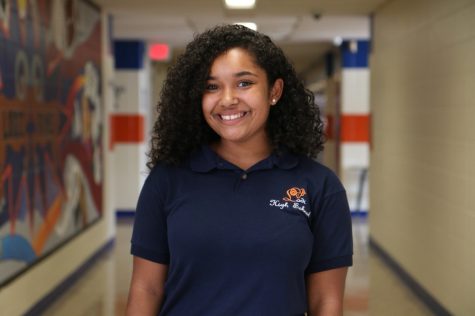 Akyra Rice, Author
Q: Now that we're back to school what did you do over the summer?  A: Although Akyra said that she mostly worked over the summer, she  also found time...