LHS Second Annual Honors Recital!
On Friday, March 3, the Honors Band performed their second annual Honors Recital in which they showcased their skills and the progress they've made throughout the year with the help of Dr. Macri. The Honors Band is made up of students who show a proficiency in music. For this particular night, each student prepares a special performance of their choosing. These performances are chosen to challenge the skills they've developed throughout the year. The night began with the clarinet ensemble who, beautifully, played "Colors of the Wind" and continued with solos by Jason Lambe on French horn, Steven Malki on tuba, and Karina Lamas on piano. Duets included the attention grabbing performance by Dakota Ferdon and Jake Norton, and the jazz piece performed by the Rampage's very own, Jonah Balagtas and Kyle Crouchelli. The night was filled with captivating music that entertained the crowd, and demonstrated how the Honors Band is filled with wonderful and dedicated musicians.
About the Contributor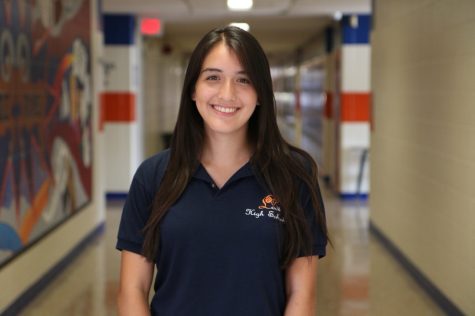 Hasmin Llamoca, Administrator
Q:What is your favorite passtime? A: Hasmin enjoys dance and Netflix.

Q:Why did you join Rampage? A: Hasmin saw it a couple times and thought it was...