Wrestling: Lodi vs. Hasbrouck Heights
On Wednesday, Feb. 1, the Hasbrouck Heights Aviators came to Lodi to renew a friendly rivalry between two conjoining towns. Prior to the match, Lodi's captain, Chris Caban, said, "This year has been all about building a foundation for next year and getting our team the experience against quality competition. Hasbrouck Heights should be a good challenge for our team. We aren't expecting a win, necessarily, just to get better." Even though the Rams are aware of the quality team that awaited them, it didn't stop them from showing their Lodi toughness out on the mat.
The match started at the 106 pound weight class, and Heights scored the early pin victory to start off the night for the Aviators. Neither team had a 113 pound wrestler, and Lodi's Ivan Ayon picked up the forfeit at 120 pounds putting Lodi in the lead, 12-6 through three bouts. Chris Caban picked up a 19-5 major decision at the 126 pound weight class. John Zecca and Daniel Adams lost in nail biting bouts, losing by a combined points of just three. The final win of the night for Lodi came from Ryan Clancy who was victorious at 145 pounds.
However, regardless of the few wins and efforts of the Lodi wrestlers, Heights walked away with a 43-14 victory. The match was very entertaining and all the competitors tried their hardest. The Rams are in action once again Wednesday, Feb. 8, against Pascack Hills. It is the team's Senior Night! Be sure to come out and support!
About the Contributor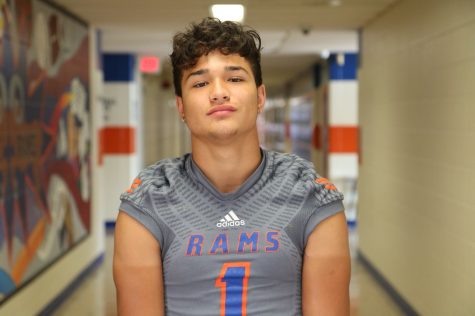 Chris Caban, Author
Q: What are you most excited for this school year? A: Chris is most excited for wrestling during this school year. He is also excited to leave early. Chris...