Dribble it, Pass it: Boys Basketball
As Winter approaches, the Lodi High School Boy's Basketball team has been practicing and preparing for their upcoming season. With a record of 11-11 from last year, senior Chris Rivas states that he and his teammates share a common goal for this year. "One goal that my teammates and I would love to accomplish is to get over 15 wins. We'd also love to win the Christmas Tournament, become league champions, and make a big run in the state playoffs." Chris Rivas has played on the Varsity Boy's Basketball team since his sophomore year and he exclaims that out of his past two years, this year will most definitely be the best. "I am more confident in this year because we are more focused and driven. We know that we have a very talented team this year. With hard work, dedication, and a positive attitude, we can achieve way more than we did last year." Although Rivas is confident in his teammates, he believes that there are still things that need improvement before the first game. "We need to improve on our defense because we slack on that side sometimes, and that is one thing that will definitely make a difference on the score board. But with the help of our two newest editions to the team, Richard Fontanillas and Justin Soto, there is no doubt in my mind that we will be prepared for our first game." Overall, the Lodi Boy's Basketball team always have a successful season and that does not end here! Be sure to go and support our Lodi Boys at their scrimmage on Monday, Dec. 12, at Lodi High School.
About the Contributor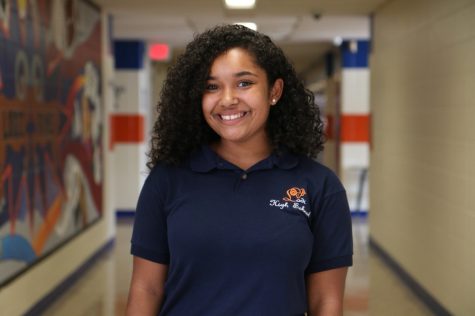 Akyra Rice, Author
Q: Now that we're back to school what did you do over the summer?  A: Although Akyra said that she mostly worked over the summer, she  also found time...