A Day in the Life of SpongeBob and Patrick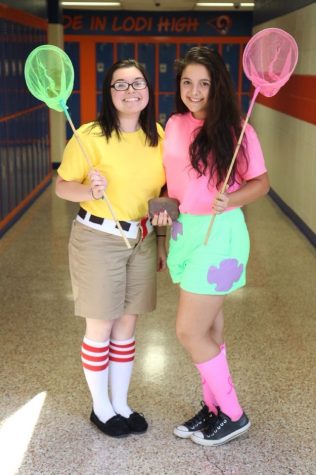 Camryn Koenig and Kelsie Hannavi have always loved Halloween. Kelsie is the type of person to not usually like scary things but for her, Halloween is one of the most enjoyable times of the year. She admires the fact that it is during fall and she also gets excited by all the candy she gets when she trick-or-treats. For Camryn, her favorite part of Halloween is all of the decorations. Both of Camryn and Kelsie love dressing up. Kelsie's thinks her best costume was when she dressed up as a zombie. Camryn's favorite costume was when she dressed up as Eeyore from Winnie-the-Pooh. The two best friends have chosen to twin for this year's Halloween. They have decided that they would like to be characters who best describe their friendship: SpongeBob and Patrick.
"Everyone gets annoyed by how much we twin. That's why I am Patrick and Camryn is SpongeBob. Everyone else is Squidward," Kelsie said.
SpongeBob and Patrick are silly and the best of friends. It is a friendship that is similar to Camryn and Kelsie's bond.
"I am more of the slow one that goes along with what Camryn says, which is why I am Patrick," Kelsie said.
They agreed that Camryn is more of the logical one in the friendship, which is why she represents SpongeBob. Their favorite thing about their costume is that it is fairly easy and inexpensive to make. It is very colorful, just like their friendship. Most of all they are very excited about their costumes.
"I get to be a Sponge!" Camryn said.
"And I get to be a star!" Kelsie stated.
For this Halloween, Kelsie and Camryn will display their awesome friendship through their costumes. They hope that the costumes they are going to make will turn out as great as their friendship!
About the Writer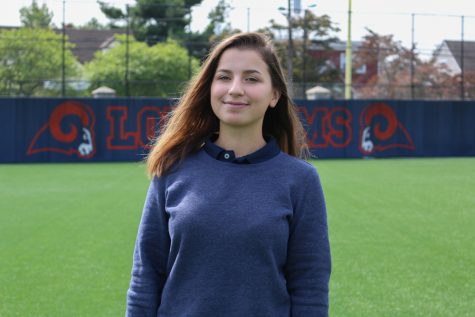 Mikela Lickollari, Administrator
Q: How has high school been so far?

A: The days are pretty long for Mikela and she thinks it's just scary that we have to start growing up.

Q: Do...