Stranger Things at LHS
This past summer, the smash-hit thriller Stranger Things arrived on Netflix and wowed audiences abroad. Similar to the plot, it's success is permeated with mystery.
Released to all US Netflix platforms on July 15, 2016, the show stars Winona Ryder, David Harbour, and breakout star Millie Bobby Brown. Stranger Things takes place in Hawkins, Indiana in 1983. It showcases the outcasts and not just the concept of "strange", but the everyday strange, such as the character Dustin played by Gaten Matarazzo. He is a young actor, with a speech impediment; and his character is as quirky and lovable as ever.
The plot of Stranger Things takes us through the dissappearance of Will Byers. Will is Joyce Byers' (Winona Ryder) son, a single parent caring for her two children in the small Indiana town of Hawkins. In Episode One, the setting is a Sunday night, as Will and his friends have been playing a board game for ten straight hours. As the group disperses for the evening, Will stumbles upon a mysterious light substance and, to his family, has disappeared.
Throughout the journey for Will, a friendship forms between Will's friends, Michael, Lucas, Dustin and, fan favorite, Eleven.
Eleven (Millie Bobby-Brown) is a mysterious young girl with a storied past. As she's introduced to us, we know virtually nothing about her. By the end of the series, viewers fall in love with her nosebleeds, sincere smile, and passion for Eggo waffles.
Stranger Things in essence has become an international sensation because of it's retro feel. Whether it be the drama between characters Nancy and Steve Harrington or Detective Hopper's eventual determination to find Will, Stranger Things is a time-warp of joy. With Season Two on the way, and many questions to be answered, Stranger Things has been acclaimed the best Netflix original ever created.
No plans this Halloween? Stranger Things is binge-worthy! Get your popcorn (or Eggo waffles) ready and enjoy!
About the Contributor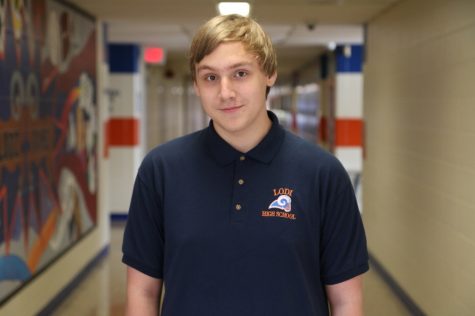 Justin Clancy, Author
Q:What are you most looking forward to now that it's your senior year?  A: Justin is very excited about the spring musical. Since he is a senior and...