A Day in the Life of Elijah McCarthy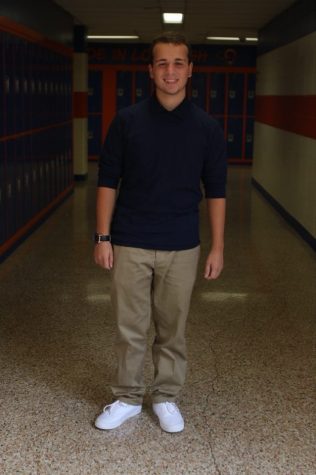 Much of the diversity that runs through Lodi High School is found in the many different sports and the students who participate in them. Senior, Elijah McCarthy, is one of the many athletes walking through the hallways of LHS. Elijah is recently new to Lodi High and its athletic program. Originally, Elijah is from Palisades Park. There, Elijah was and still is a lifeguard to the town's local pool. Here at Lodi, he has taken to the soccer field. Elijah might be new to soccer but as a senior, he feels he has a responsibility to be a leader for his team and show pride for his school. When Elijah moved to Lodi, he decided that he wanted to give soccer a try. He was surprised to see that he enjoyed it and he is now thinking he may, eventually, like to pursue soccer in college. Even though soccer is an option for him in the future, Elijah's true passion is biology. Specifically, Elijah would like to go into the field of biotech.
"It is interesting how technology and the body work together to help and save many people's life," Elijah said.
He finds it that technology is advancing and so are the problems in the world. With biotech, he feels that he can help with solving the various situations that many people are in. One of the schools that Elijah has looked into to achieve his goal is Rutgers, New Brunswick. Elijah does not want to move very far from his family. He has had a big appreciation for his family especially for his father. His father is currently in the military. He admires his father for his service but it is difficult for him when he is deployed. Therefore, Elijah wants to keep his family close to him.
Elijah is not only an athlete but a student of many goals and talents. He is a student that wants to make a change in the world and with hard work and dedication he can do it.
About the Contributor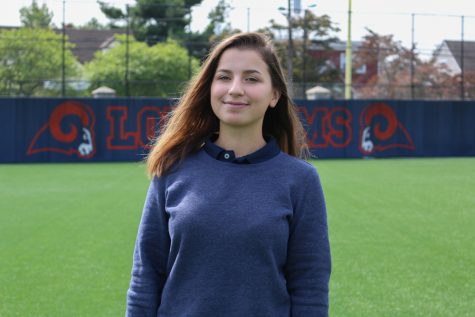 Mikela Lickollari, Administrator
Q: How has high school been so far?

A: The days are pretty long for Mikela and she thinks it's just scary that we have to start growing up.

Q: Do...