A Stage of Many Colors
A stage of many colors– a world of varied expression. A theater stage has always been a home for all types of people. It is a place where human choices live and thrive. Every role requires choices for the performer to make. Those of color are not always granted a spot to make these choices. Typically, white performers are granted a higher privilege to express their art.
Diversity in the art world has not always been welcomed. Actors of color have not always had the same privileges as their white counterparts. In recent years, this has changed drastically. A movement has sparked.
#OscarsSoWhite ignited a storm of outrage earlier this year across all social media platforms. It was the second year straight that all four major categories featured only white actors and actresses. With the question of diversity in film on the line, Broadway's answer to this epidemic has been years in the works, and revolutionary to say the least.
Shows such as Eclipsed and the revival of The Color Purple showcase stories regarding actors of color in the leading roles. Eclipsed tells the story of survival among a group of Liberian women. It recently closed, but starred Lupita Nyong'o, who was nominated this past summer at the Tony awards for her performance. The Color Purple, a tale that follows African American struggles in the mid-20th century, was recently revived in a major way. It stars Cynthia Erivo as Celie, Jennifer Hudson as Shug Avery, and Orange is the New Black star Danielle Brooks as Sophia. It recently won two Tony's this past summer, including Best Revival of a Musical.
Eclipsed and The Color Purple have both since closed on Broadway, but their impact will remain in the theater community for years to come. However, a show by the name of Hamilton is still sailing strong.
Hamilton tells America's coming of age story with actors of color portraying various Founding Fathers and has been almost ten years in the making. The show has experienced record breaking, sold out crowds, and its stars have gone through a career renaissance. Writer and star of Hamilton, Lin-Manuel Miranda birthed a craze the likes of which very few Broadway shows can claim. The show has expanded from Off-Broadway, to front and center on Broadway, and is currently expanding all across America. It is shows such as Hamilton that have planted the seeds for further progress in expanding Broadway's rainbow of colors.
The above video is an open forum comprised of a who's who of actors and directors, discussing the topic of race on stage.
About the Contributor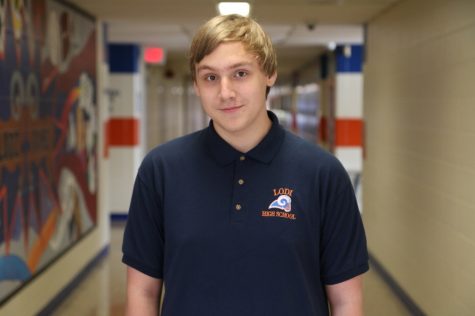 Justin Clancy, Author
Q:What are you most looking forward to now that it's your senior year?  A: Justin is very excited about the spring musical. Since he is a senior and...