Time to Tackle Another Year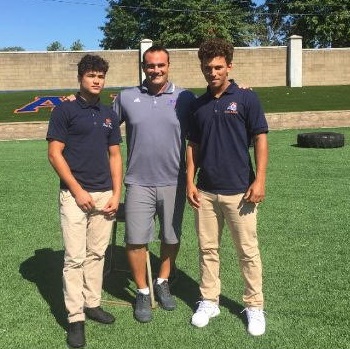 "Football season reminds me of Christmas morning when I was a child. There's nothing better than a Saturday afternoon at LHS stadium," stated Coach Maggio as he describes his excitement for the upcoming football season. After last years season, going 1-9, the Lodi High School football team has been practicing day in and day out all summer long. Leading up to their first game on Sept. 10 against Manchester, the football team repeatedly broke down last years game film against Manchester. Maggio explains that this was a key point in preparing for this year's game. Although Lodi has some serious competition, there is no better game than the Lodi versus Garfield game. "Lodi versus Garfield is one of the best rival games in the county if not the state," said Coach Maggio. Maggio and the other coaches are determined to have a successful season this year and have recently recruited a senior wrestler, Chris Caban. "Wide receiver Chris Caban was a nice addition to the team. I knew he enjoyed the game and most certainly knew he had the athleticism to play," said Maggio. Overall, the main goal for the 2016-2017 football team is to be successful. The key to success in Maggio's perspective is everyone contributing to the team daily. "Everyone needs to be accountable for their contribution to the team. Everyone has a role." See below for an exclusive interview with Senior Captain Tyler Moravick.
Q: How do you feel about the upcoming season? 
A: I'm very excited and confident that his team will dominate the upcoming season.
Q: How do you feel about winning your first game on Saturday?
A:  I feel that winning the first game is a confidence boost and will push the team onto success instead of starting off with a loss.
Q: What is your interpretation of the key to success? What do you find necessary for a successful season? 
A: In order to have a successful team, everyone must work together as one and stay united.
Q: So Garfield has always been Lodi's rival, how do you feel about versing them home this year?
A: I am positive that Lodi will defeat Garfield this year. It is a game to definitely come see!!
Q: I've been told you played football from freshman through senior year, how do you feel you have improved since freshman year?
A: I think I have improved on my confidence because now I have a team I can rely on. There is no I in team.
Q: What is your main goal for this season?
A: My main goal for the season is to have no regrets and to come up on top with more wins than losses.
About the Contributor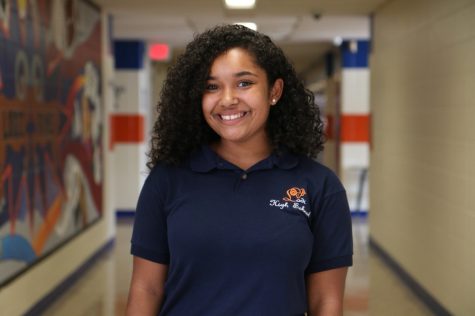 Akyra Rice, Author
Q: Now that we're back to school what did you do over the summer?  A: Although Akyra said that she mostly worked over the summer, she  also found time...