The Mighty Rams are Alive and Kickin'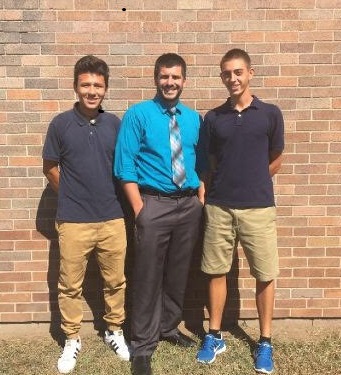 The Lodi Boys Soccer team has always been one of the most competitive teams in Lodi High School. As the new season approaches, Coach Sera explains that the players have improved every scrimmage. "Our outlook is positive and the team seems to have confidence in itself. Hopefully, that will carry over onto the field," Sera states. Even though the boys soccer team lost a few seniors from last year, Coach Sera feels that there are a good handful of young players that will make a great contribution to the team this year. "Defenders Juan Dominguez, Joel Bueno, Tyler Correa, Midfielders John Gomez and Jonny Ramirez, and Captain Joan Spirollari, are all strong, young players." Coach Sera's strategy for this season is to score more goals than allowed and to work on defense. "Seriously though, we need to focus on improving defense every day. If we have passion for defending then we can match any team," said Sera. It's been stated that any team in the Lodi Boys Soccer team division can win it this year, therefore, Sera and his team have a lot of competition. Throughout the season, Coach Sera hopes that his team will maintain chemistry and persevere through obstacles. "Winning is a product of pride, not the other way around." See below for an exclusive interview with Senior Captain, Adrian Davila!
Q: How do you feel about being captain this year? 
A: "It is truly an honor. It feels amazing because I worked really hard and I tried to lead a team of experienced players and help them get better. I especially wanted to help the underclassmen who would continue to play soccer for all four years of high school."
Q: What do you feel is necessary in order to have a successful season?
A: "As of now the team is in great shape. Everyone is working hard, coming to practice everyday so I'm pretty sure we will end up with a successful soccer season. Hopefully we make states."
Q: Do you have any specific goals for the upcoming season?
A: "What I am positive about is that everyone on the team wants to represent the school with a title. But if not, the underclassmen will always have the mindset of winning the title for the rest of their high school years."
Q: What team do you feel will be your greatest competition this year?
A: "To us it doesn't really matter what team we verse. Our main goal is to work as a team and as a family. Win or lose or even tie, it doesn't interrupt us. We just need to be a better and greater team."
Q: Compared to last year, how have you changed as a player and as a person?
A: "Well for me, I started my sophomore year being a winner. Junior year and now senior year I play mid- field and I have taken it more serious and dedicated more to soccer. Coach Sera helped a lot during practices and taught me what I needed to improve on. It has made me become a greater player for sure."
About the Contributor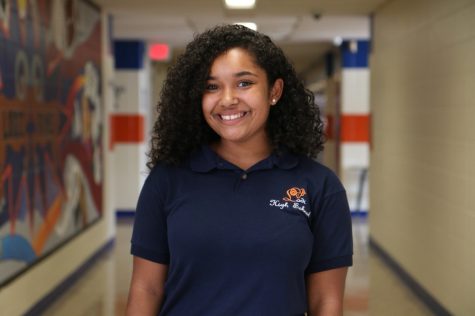 Akyra Rice, Author
Q: Now that we're back to school what did you do over the summer?  A: Although Akyra said that she mostly worked over the summer, she  also found time...