Kickin' Off the Season with Kayla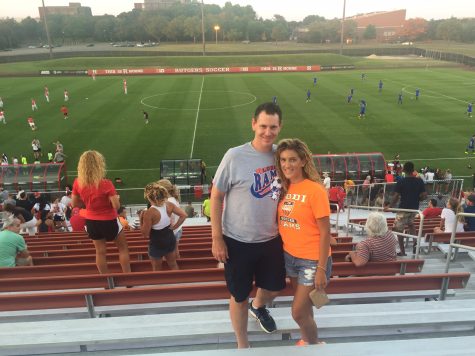 Lodi's soccer team is always one of the most competitive and fun teams to watch in Lodi High School. A year ago the Lady Rams totaled eight wins, but under the leadership of captains Kayla Oakley and Amanda Najbar, Coach Noordeloos hopes to exceed that total. Kayla, a four year varsity soccer player, stated, "As a freshman I was very soft spoken person and didn't really want the ball but now I'm very talkative on the field and ask for the ball more often. I guess it just comes with seniority and leadership." Oakley and Noordeloos have a very close relationship, Kayla said if she had to explain coach in three words it would be sarcastic, hilarious, and passionate, which all contribute to the fun of the game. When discussing this season, Coach, Kayla, and the whole team all agree that Andrea Vasquez is poised for a big year and will step up and contribute greatly. Kayla believes achieving her goals this season are definitely attainable. "As a team I hope to have a lot of accomplishments, we are a very strong team with a lot of chemistry and we want to make it back to states." The Lady rams are 1-1, with a 8-0 victory over Mary Help and a 2-1 nail biting loss to Pompton Lakes. The Rams are back in action Sept. 15 against Manchester.  See below for an exclusive interview with Coach Noordeloos!
Q:Looking at your schedule, which teams do you see as your biggest challenges?
A: The power structure in our league doesn't change much. Glen Rock, Eastern Christian, Pompton Lakes, and Hawthorne have been our biggest challenges over recent years. This year is no different.
Q:Which girls have stepped up over the summer and will play a vital role in this season?
A: Andrea Vasquez will play a vital role for us this year. The entire league knows about Aliyah Williams, so that secret is out. But Andrea is another skilled player that we desperately need to step up and be dangerous. 
Q:How is this team's chemistry? 
A: Last year, we enjoyed probably the best team chemistry in many years. It was awesome! With most of our players returning, I expect that to continue.
Q: What is your team's strength?
A: The strength of our team is our sophomore group. They are skilled and dynamic, with leadership potential. If they keep improving, and we can add a strong player or two over each of the next two years, we should be able to make some noise when they are seniors.
Q: What can we expect from this years Lady Rams soccer team?
A: We're always looking to progress and improve. Last year, we finished with 8 wins. This year we're looking to better that!
The Lodi Rampage wants to wish the Lady Rams a fun and successful season!
About the Contributor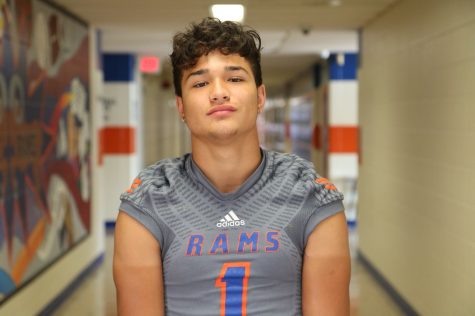 Chris Caban, Author
Q: What are you most excited for this school year? A: Chris is most excited for wrestling during this school year. He is also excited to leave early. Chris...