Holidays Beyond Christmas
'Tis the season to be jolly! The holiday season is here! But which holiday, do you celebrate? When many people think of December, Christmas comes to mind. However, there are so many other holidays that are barely discussed because Christmas dominates the media and pop-culture.
An annual celebration of African-American culture, the holiday known as "Kwanzaa" is held from Dec. 26 to Jan. 1. With this being a recent holiday established in American culture, Kwanzaa is a holiday that was founded by Maulana Karenga. He created this in the 1960s in response to the Wass Riots in Los Angeles in order to bring African-Americans together. Together is the key word in the celebration of this holiday because Kwanzaa is about celebrating the African-American community and culture as a whole. It is a combination of African harvest celebrations and its name is derived from the term, "matunda ya kwanza," meaning "first fruits" in the African language of Swahili. The celebrations of this holiday include singing, dancing, storytelling, poetry reading, and more. Each day a candle is lit for an entire week to represent unity. Then on the final day, African-American families finish it all off with a delicious feast of food called "Karamu."
Have you heard about the Feast of Our Lady of Guadalupe? This is another significant holiday celebrated in the month of December. Held on Dec. 12, this holiday is celebrated by Mexicans nationally in the United States and of course, in Mexico itself. The reason why this holiday is celebrated is to honor the Lady of Guadalupe herself, Virgin Mary. Celebrated by Catholics, the story goes that after the Spanish conquest of Mexico, the Virgin Mary appeared before an Aztec-Indian man named Juan Diego in Mexico City in the 16th century. For the celebration, people put altars in their homes, which generally have a painting of the Lady of Guadalupe. The night before the feast, which is December 12, people get together in a circle, and recite their prayers outside a local church that they attend. On the day of the feast, people eat different foods with their friends and family. Afterwards, they have a fun fiesta filled with eccentric dancing and traditional music.
Last but not least is the holiday of "Hanukkah." Going on for thousands of years, Hanukkah is a Jewish holiday that is celebrated between late November and early December! It goes on for eight days straight and Jewish people light a candle, placing them into a menorah each night. This is the reason why Hanukkah is known as the "Festival of Lights" by many people. However, there is a history to this holiday which dates back to the second century B.C.E. The story goes that Jews called the "Maccabees" had rebelled against their powerful Greek-Syrian tyrants in the Second Temple of Jerusalem. This impactful event in history is the reason why Jewish people celebrate this holy holiday. Hanukkah is celebrated by playing fun games and eating certain delicious foods, including rich latkes (a type of potato pancake) and moist beef briskets, that are specifically made for the holiday.
These three holidays are only just a few of the celebrations that are held across the world. Just because Christmas has been commercialized and marketed everywhere in the country, that doesn't mean that there aren't any other holidays celebrated. Be open to explore new cultures and their annual festivities!  Happy December everyone!
To find out more information about December Holidays, check out these links:
https://www.interexchange.org/articles/career-training-usa/history-principles-and-symbols-of-kwanzaa/
https://www.travelawaits.com/2559389/what-is-our-lady-of-guadalupe-day/
https://arts.ms.gov/folklife/artist.php?dirname=guadalupe_ourlady
https://www.history.com/topics/holidays/hanukkah#:~:text=The%20eight%2Dday%20Jewish%20celebration,oppressors%20in%20the%20Maccabean%20Revolt.
About the Contributor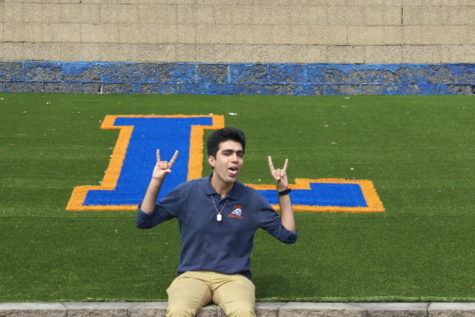 Faizan Siddiqui, Writer
Q: Which film would you recommend the most?
A: Dark Knight because it's soul thrilling and engaging.

Q: Most memorable literature you've read so...