September Sounds
As September is known for bringing back autumn and a new school year, it also provides a new wave of albums to enjoy this year. Here are four of our favorite releases from this month:
Nectar- Joji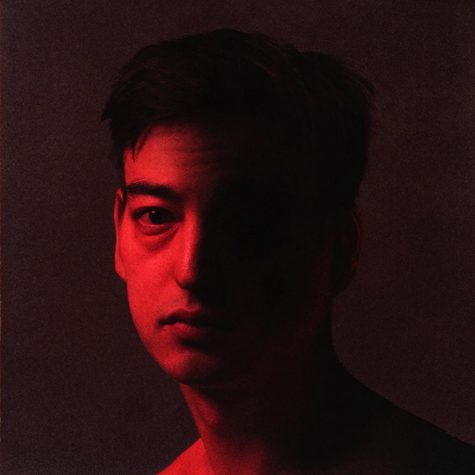 From his start as a comedian on YouTube, George Kusunoki Miller (commonly known as Joji) has made a breakthrough in the music industry. His music takes a dip in lo-fi and R&B, creating an interesting sound that appeals to all different audiences. Joji's junior album, Nectar, dropped at midnight on Sept. 25, which has been long-awaited by fans since earlier this year. Nectar gives sounds reminiscent of those found in BALLADS 1 and In Tongues, incorporating twists of new, experimental ones. Singles such as "Sanctuary" and "Daylight" were both fan-favorites. Throughout the album, Joji went through topics such as finding love in "Ew" and his experience with stardom in "Mr. Hollywood" and "MODUS." Nectar has excited fans who are looking forward to what is to come in Joji's musical career.
Allaina's take: 8.5/10
I have been following Joji since he was called Pink Guy/FilthyFrank and I am amazed with the success he has grown. Although I do not hate the album, Nectar lacked what most fans loved about Joji: rawness. With big success comes better quality in music, evident as one follows through Joji's albums. I think the underproduction of Joji's past work is what made his music so appealing; it's what made Joji… well, Joji! My favorite tracks include "Gimme Love," which I have vibed with since its release, and "Run," which includes a smooth guitar solo that rushes through my veins. Despite preferring his older work, I would definitely come back to Nectar in the future.
DETROIT 2– Big Sean
After two years from his last solo studio album, Big Sean returns with an incredible 21-track album entitled Detroit 2. It was long-awaited by everyone when Big Sean mentioned that in this album he was "returning to his roots." On Sept. 24, fans were quick to jump on and listen. Everyone was surprised to not only hear his voice, but also the voices of other guest artists such as Post Malone, Travis Scott, Diddy, Lil Wayne and even the late Nipsey Hussle. It received an out pour of support and the album debuted at the number one spot in the Billboard 200.
Natalia's take: 9/10
This album was something everyone had been waiting for and it did not disappoint in the slightest. The songs talked about real issues and current hot topics. The mix of different artists add to the unique sound. My favorite tracks were definitely "Guard Your Heart" and "Time In." This album is the definition of various motivational rhythms and emotional flows. Big Sean did an incredible job of making and composing an album that is the epitome of hip-hop and rap.
Chip Chrome and the Mono-Tones- The Neighbourhood
Alternative favorite, The Neighbourhood, is back with a new album after two years, Chip Chrome and the Mono-Tones. Chip Chrome surrounds lead singer Jesse Rutherford's alter ego, Chip Chrome, with a groovy sound different from the group's past releases. Chip Chrome revisits the group's dismal vibes with a futuristic aesthetic. The album's 29 second opener "Chip Chrome" is reminiscent of a sci-fi feel, smoothly transitioning into "Pretty Boy." The album's closing song, "Middle of Somewhere," slows the album down with an acoustic tone and the feeling of being strayed. Though only 32 minutes long, the album is an enjoyable listen with each song different from the next.
Allaina's take: 9/10
I'll be honest: I would not call myself a "fan" of The Neighbourhood. Though, I would never skip a song of theirs if it were to randomly come on. With that said, I definitely wouldn't skip a song off of Chip Chrome and the Mono-Tones. I felt as if every song was a banger in its own way. Upon research, it was also interesting to find that Rutherford was heavily influenced by David Bowie's alter ego, Ziggy Stardust. Unlike some albums I have listened to from beginning to end, I did not get bored of this album as each song had something different to offer. Although it was hard to pick, my favorite was "Cherry Flavored," which is seemingly a fan favorite. Out of all 11 songs, I would say only one or two songs fell short compared to the rest. All in all, The Neighbourhood seemed to fulfill the expectations of fans and pleasantly surprise non-fans.
ENOC– Ozuna
Ozuna's fourth studio album ENOC was released on September 4th, 2020. The Puerto Rican singer, songwriter, and rapper had fans anxiously waiting for his new release. His album is a mix of reggaetón and Latin trap and although the genre is rapidly rising and competition is increasing, Ozuna has his own personal sound, which is what makes him one of the most popular and influential artists in the Hispanic music industry.
Natalia's take: 8/10
Although I am a fan of Ozuna and agree he is a big part of the reggaetón industry, this album did not quite excite me like his previous albums. Surprisingly though, he sticks to his own sound which makes every album a new experience. On ENOC, Every song was a new experience and told a new story with the rhythms and tunes catchy and hard to get out of your head.
These four albums filled the month of September with diverse sounds and melodies, albums that can capture anyone's attention regardless of their music taste. Hopefully, you can listen to and enjoy them as much as we did!
About the Contributors
Allaina Padolina, Writer
Q: Do you play an instrument?

A: Yes. I play guitar mainly and some bass. I'm self-taught.

Q: What's your least favorite animal?

A: If I had...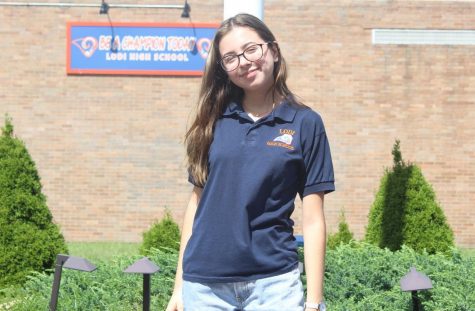 Natalia Quinones, Writer
Q: What is your goal this year?

A: My goal is to focus on my grades and mental health, and to take advantage of my senior year.

Q: How would you...