In Memory of the Mamba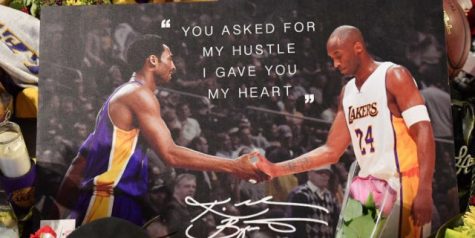 In today's age of social media, "celebrity" is thrown around more lightly than ever before. Anyone can be just another famous person on the internet, but there are some cases that are more unique than others. There are some stars in this world that simply shine brighter than the rest. An example of one of those stars was NBA legend Kobe Bryant.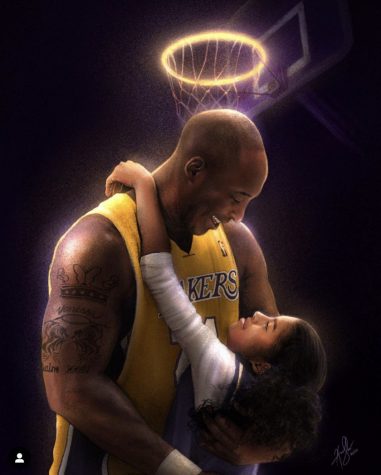 On Feb. 24, 2020, the world witnessed a gathering centered around Bryant. A gathering was something that by now Kobe Bryant was surely accustomed to. He already had played twenty years in the best basketball league on the planet and collected five championships, a MVP trophy, and fifteen All-Star appearances along the way. However, unlike other gatherings for Kobe Bryant, this one was different. Kobe Bryant wasn't a part of this gathering as he had passed away along with his thirteen year old daughter and seven others in a helicopter crash earlier that month.
 Millions of people around the world had to deal with the complete shock of losing someone who seemed relatively invincible. He was a completely healthy man who was just beginning the next chapter in his life, and just like that, he was gone. Soon after tragedy struck, a memorial was scheduled to commemorate Kobe Bryant, his daughter, and all other victims of the crash. The memorial took place at the Staples Center (home of the Lakers and the stadium Bryant played in for 20 years) and there was no shortage of recognizable figures in attendance. Around twenty-thousand people attended, including NBA legends such as Shaquille O'Neal and Michael Jordan, as well as pop culture icons, such as Jay-Z and Beyoncé. Everyone came out to pay respect to a man that became much larger than the sport he played.
W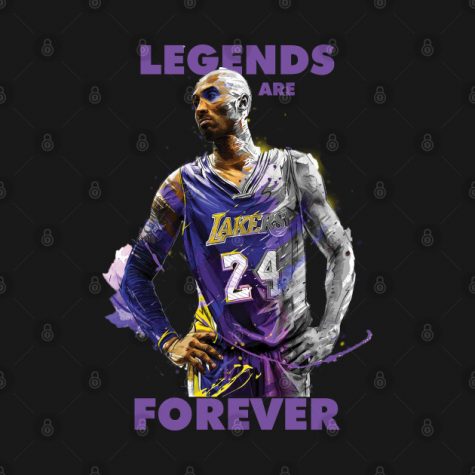 hat made Kobe Bryant so special is how his strongest quality doesn't directly concern basketball at all. Yes, Bryant was absurdly talented and skilled, however, what separated him from the rest was his motor and "win at all costs" mentality. Even as one of the greatest athletes to ever play, he would always be the first one in the gym and the last one to leave. It was the determination and willpower he had that truly made him great . It's what drove him to be a champion, an academy award winner, and until his very last moments, a dedicated father.
While Kobe Bryant may no longer be with us, in legendary fashion he has left behind a legacy that will never die. We will never see him court-side with his daughter Gianna teaching her the game he mastered. We won't ever get to see him make his Hall of Fame speech or his speech for his statue at Staples Center. But Kobe's mentality and work ethic has left inspiration for millions of people around the world, athlete or not. Whenever we decide to get up at five in the morning to go to the gym, or tell ourselves to ace our next exam instead of just passing it, or reading over our last research paper to avoid any silly mistakes we are following the path that Kobe Bryant tirelessly paved for us. That is what Kobe's mentality is all about. That is the "Mamba Mentality."
For some amazing stories behind what makes Kobe Bryant stand out from the rest see the links below:
https://www.thesportster.com/basketball/top-15-tales-of-kobe-bryants-insane-work-ethic/
https://www.viralhoops.com/kobe-bryant-motivational-stories/
https://www.silverscreenandroll.com/2017/8/4/16099720/la-lakers-news-kobe-bryant-story-workout-training-jay-williams-story
About the Contributor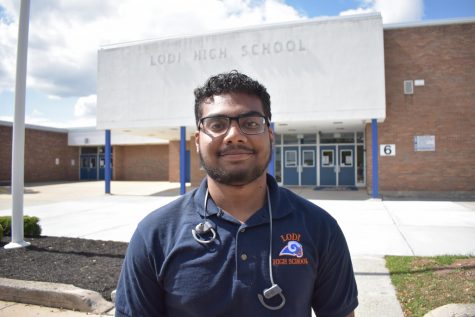 Alejandro Lopez, Writer
Q: Who's a musical artist you've always wanted to meet?

A: It would have to be either Kendrick Lamar or J. Cole. I would actually want to pick their...