New Year, New Me: How to Stay Fit for 2020
Every year, many make the New Year's resolution of going to the gym to stay fit and to develop better eating habits. However, it seems to be a common trend for people to give up within the first month and to put it back in their pocket for the next year. Why is this the continuous cycle, especially when it comes to staying fit?

One explanation is due to the lack of resources that contain easy and simply information.

 Most fitness content found on the internet is too difficult to understand which causes a decrease in motivation. In this edition, The Lodi Rampage introduces a step by step process on how to stay fit with LHS's Fitness guru, Thaliya Ramirez. Thaliya is perfect candidate to share her tips because she has been going to the gym and developed great eating habits since middle school. Stay tuned and watch our video "New Year, New Me: How to Stay fit for 2020." Lets get on our grind and get those gains for 2020.
About the Contributor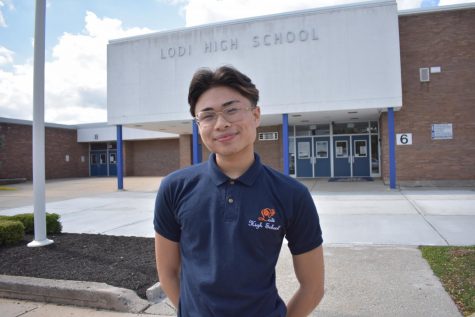 Kristian Asturias, Writer
Q: What is your zodiac sign and do you think it's true to you?

A: Capricorn, and heavily. *chews gum* I am very Capricorn-ish.

Q: What is the most...