Atop Sam's Point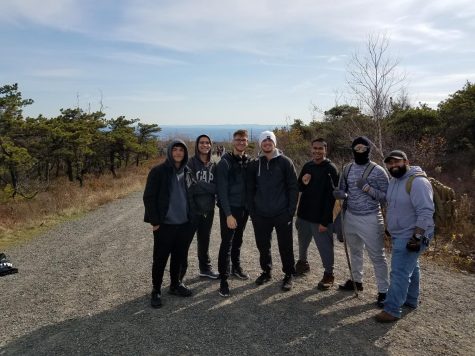 Often times, as high school students with so much to do, we end up losing ourselves in our own lives. From responsibilities at home, at work, and especially in school, we become so focused on making it in life that we don't really take the time to actually experience it. Especially in this modern age of technology where everything seems to have a screen attached to it, it can be such a relieving experience to get away from our manufactured society and appreciate the beauty mother nature still has to offer that humans simply can't. This year the Science Department, led by Mrs. Hansen, decided to make sure students had the chance to experience nature. On Nov. 4, 2019, about 40 LHS students took a trip to Sam's Point in Wawarsing, NY.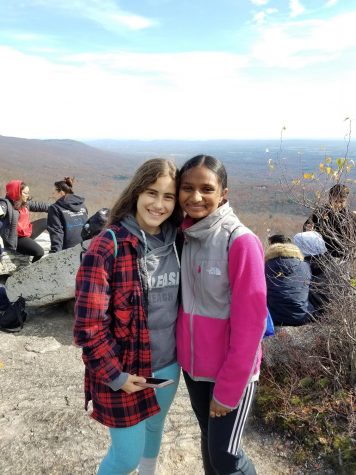 Sam's Point is an area located at the highest point of the Shawagunk Mountains and it is around five thousand acres in size. It's quite the unique area, as it is home to a multitude of natural attractions, such as Lake Maratanza (one of the five sky lakes of Shawagunk) or the ice caves where there is snow in the middle of June. Mrs. Hansen hoped that the trip would give students a chance to "connect with nature" and "enjoy the magical views" of Sam's point; and, as hard as it is to put down our screens and look up at the world around us, it was easy to get mesmerized by the sights Sam's Point had to offer.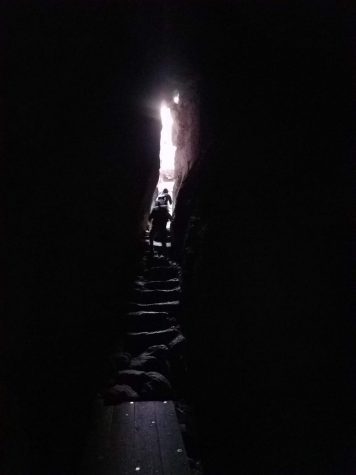 As for the Science behind it all, it goes much deeper than simply being with nature (after all, it was a science trip). Especially interesting is the science that goes behind the ice caves and how they really work. These caves are considered to be the largest open fault in the U.S. with crevices being hundreds of feet deep. This allows for the crevices to really be totally blocked away from any sunlight, which keeps the cave cool and maintains any ice that forms there for long periods of time. The conditions of the cave also support certain species of subarctic plants that wouldn't normally be found around those areas but can be found in these caves. As for the ridge itself it is made mostly of quartz. Quartz is a type of mineral that is very resistant to erosion, which is the reason why the ridge is so high above any adjacent land.
Sam's Point has so much to experience that a school day's worth of time wasn't nearly enough to see all that the area has to offer. Hopefully, with the efforts of the Science Department and the LHS staff as a whole, students may be inspired to take a trip back to Sam's Point with their friends and family.
About the Contributor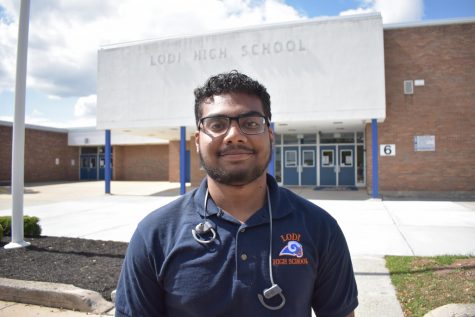 Alejandro Lopez, Writer
Q: Who's a musical artist you've always wanted to meet?

A: It would have to be either Kendrick Lamar or J. Cole. I would actually want to pick their...