ESL College Fair: History in the Making
It was such a great experience for Lodi High School ESL students on Thursday, Oct. 11, 2018 as they were to be able to talk to representatives from different colleges such as, Caldwell University, Bloomfield University, Fairleigh Dickinson University, Centenary University, and Bergen Community College. Not only was it a great experience for the students, but for the their parents, as well. Students and parents were able to speak in their native language and this event opened their eyes to endless possibilities. The Lodi High School students and  staff commend Mrs. Vado for all the hard work she puts into the school to make all students feel welcomed. When asked why this event was organized, Mrs. Vado responded with, "One of the biggest barriers ESL students face is a lack of understanding of the U.S. university system, how rankings work, and how to strategize their applications. My goal was to expose our students to their options and help students figure out which colleges will help them achieve their goals while also offering a positive college experience." Being a successful first ESL College Fair, Lodi High School hopes to see more events that not only involves students and parents, but also bringing different cultural backgrounds together to make the goal of attending college achievable.
About the Contributor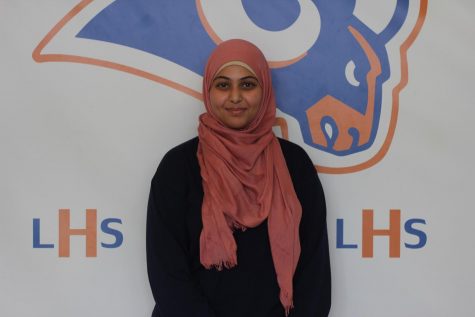 Haneen Alsurakhi, Writer
Q: Do you read horoscopes? If so, do you believe them?

A: I read them, but I do not believe in them because they are against my religion.

Q: You...