Homecoming: The Queen Takes the Reign
F Double O T  B A Double L, Football lets score! On Saturday Oct. 13, 2018, Lodi High School's football team had their homecoming game against Glen Rock. During the game, 30+ years of LHS band alumni came to perform. At halftime, there was an amazing performance by the Marching Rams and the Homecoming Queen, Mary Breny, and her court were driven onto the field by Mr. D'Amico. Mary Breny was then finally crowned by the President of the Lodi Board of Education, Joseph Leto. As for the game, although Lodi had put up a great fight against Glen Rock, they lost 21-7.
Later that evening, The Golden Masquerade homecoming dance was beautifully set up by the student government. On this night everyone had a great time eating, and living it up on the dance floor! There were four nominees for Homecoming King: Sean Tocci, Kyle Leach, Anthony Zakrzewski, and Marcel Wizzard. As students were coming into the dance they voted for their king and Sean Tocci was later crowned. He and Mary Breny slow danced to Ed Sheeran. While the DJ played great music, everyone had a chance to create lasting memories by taking pictures in the photo booth. There was a great mix of grade levels at the dance but it was mostly ruled by the senior class, knowing this was their last and most memorable homecoming. No matter the winners, the Homecoming Dance and game always brings the Lodi community together as they celebrate a great tradition.
About the Contributor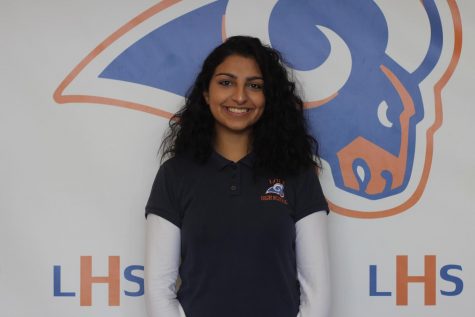 Milandeep Batth, Writer
Q: What do you do in your free time?

A: Besides going back and forth deciding between which social media I should scroll through, I usually listen to...