Applying Yourself to Your Application
Simply put: Applying for college is stressful. After spending 12 years being told what to do and how to do it, we are faced with a decision that will, seemingly, determine our entire future. I know the whole process of applying to schools can be overwhelming so here's a rundown of what needs to be done.
Know Your Schools
While not everyone has a single school in mind that they'd like to attend after high school, it's crucial that you know the application deadlines for whichever schools you're thinking of applying to. Colleges take deadlines very seriously, so it is imperative that your application is completed and submitted even prior to the deadline.
Along with deadlines, it is also important to know your school's requirements. While most, if not all, colleges want at least one letter of recommendation, you don't want a letter from an English teacher for a school where you're planning on majoring in accounting. It's good to have a letter from a teacher who teaches a subject most similar to that in which you plan on majoring.
Writing Your College Essay
Even though the college essay seems as though it can be grouped into the application, there is much more to the 650-word narrative you send to these schools. A good college essay can not only be the determining factor to your acceptance into a college but, for some schools, it can also earn you scholarships, depending on how strong it is.
Financial Aid
College is expensive; no one is denying that but, affording it isn't impossible. There are numerous ways to cover costs:
Grants
Free money offered to students attending college in their own state

Does not need to be paid back
FAFSA
Free Application for Federal Student Aid

Student aid based on needs

Next FAFSA day: 13 December 2018

Does not need to be paid back
Scholarships
Money granted to students for meeting certain requirements

Visit scholarships.com and browse scholarships for absolutely anything

Does not need to be paid back
While applying for colleges can easily become overwhelming for anyone, focusing on these key points in the college application process will help you when applying to any school.
About the Contributor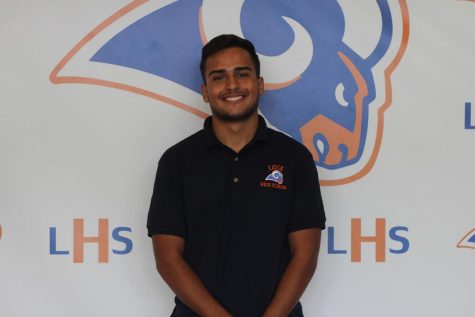 Fransisco Mendez, Writer
Q: What are you most excited about for your last football season?

A: I know it'll sound cliché but, personally, I'm looking forward to the homecoming...