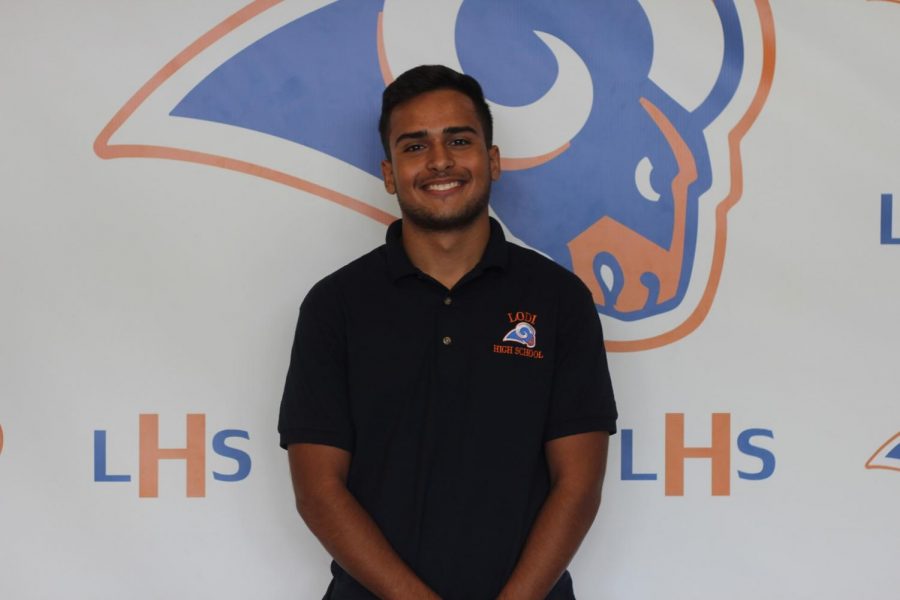 Q: What are you most excited about for your last football season?
A: I know it'll sound cliché but, personally, I'm looking forward to the homecoming game and walking onto the field with my parents.
Q: What is your go-to movie for a rainy day?
A: I don't know if I'd say I have a specific movie to go to but horror movies on any day are great, especially low budget films; they're funnier than some comedies.
Q: If you could change one issue in the world, what would it be and why?
A: Other than the obvious issue of racism, I would probably change the homeless issue. I feel like everyone at the very least deserves a place to lay their head at night.
Q: If you could visit any place in the world, where would you go?
A: Personally, I'd love to see Spain. I feel like there's so much to be seen and experience there and there's the added plus of knowing if anyone is trying to secretly insult me.
Q: If you could only have one sense for the rest of your life what would it be?
A: If I could only have one sense for the rest of my life I'd choose sight. I feel like so much of what we see affects our perception of the world around us.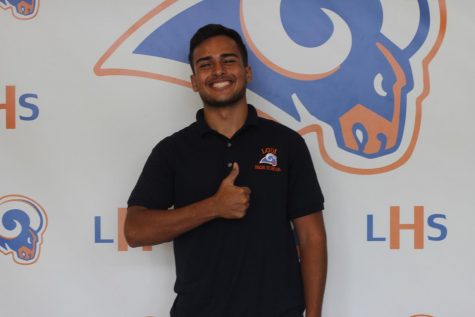 Fransisco Mendez, Writer
Jun 20, 2019

Ramcast: Rambling with Oliver Tan

(Story)

Jun 20, 2019

Ramcast: Rambling with Mary Breny

(Story)

Jun 20, 2019

Ramcast: Rambling with Sean Tocci

(Story)

May 09, 2019

T'was the Night Before an Exam

(Story)

Apr 17, 2019

Curtain Call for Coffee House

(Story)

Apr 17, 2019

Love, Death & Robots: The Good, the Bad, and the Ugly

(Story)

Apr 03, 2019

Preparing to Make an Impact

(Story)

Apr 03, 2019
Mar 12, 2019

Don't Break the Bank, Save that Green

(Story)

Feb 12, 2019
Jan 17, 2019

Breaking Down the Beats with Elijah Garcia

(Story)

Dec 20, 2018

All Wrapped up in Realities

(Media)

Dec 20, 2018

The Most Wonderful Time to Take a Trip

(Story)

Dec 16, 2018

The Ramcast: Rambling with Santa and Rudy

(Story)

Nov 21, 2018

The Ramcast: Rambling with Ms. Getrajdman

(Story)

Nov 21, 2018

LHS Volunteering Opportunities Made Easy

(Story)

Oct 30, 2018

The Icons of Horror

(Story)

Oct 30, 2018

The Fear Among Us

(Story)

Oct 11, 2018

The Ramcast: Rambling with Kat Valdivieso

(Story)

Oct 11, 2018

The Ramcast: Rambling with Carlos Lopez

(Story)

Oct 11, 2018

Applying Yourself to Your Application

(Story)

Sep 23, 2018

Time to Buckle Down Upperclassmen

(Story)

Sep 23, 2018

The Ramcast: Rambling with Tyler Rodriguez

(Story)