A Look Into the Future: Eighth Grade Open House
On Dec. 5, Lodi High School opened its doors to the eighth graders of Thomas Jefferson Middle School. The guidance department organized an open house for a few of the upcoming freshmen to experience a day as an LHS student. The day began at 7:30 AM when the eighth graders enjoyed a delicious breakfast. They were, then, separated into five groups. The groups went around to different classrooms each period and learned about what each class has to offer. In chemistry, they participated in a lab and got first hand experience of an AP science class. In AP Calculus, the students were challenged with logs and asymptotes. They did not only go to advanced and honors classes though, they also visited classes such as coding and The Lodi Rampage.
A few members of the NHS, helped the students get to their classes and answered any questions they had. Later in the day, the students had a presentation from the guidance department. The presentation consisted of LHS alumni and where they are today. These alumni are successful young adults and are a great example for the TJMS students. After the students received lunch and had time to take pictures in the photo-booth, they went to the media center for the student panel. Seniors who are involved greatly in the school spoke about LHS, the clubs in which they are involved, and answered any questions asked.
The whole day gave the upcoming freshman a realistic feel of being a student at LHS. It presented the many opportunities that are offered, to not only make high school a great and unforgettable experience, but also to make students more prepared for college. Through the variety of classes and clubs here at LHS, it is without a doubt a school that will help these students be successful!
About the Contributor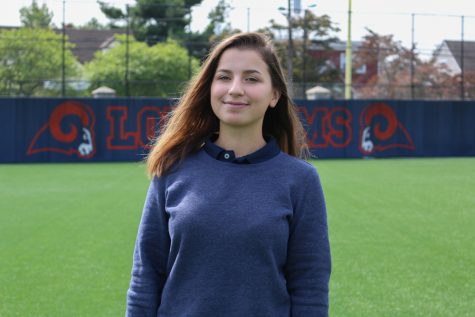 Mikela Lickollari, Administrator
Q: How has high school been so far?

A: The days are pretty long for Mikela and she thinks it's just scary that we have to start growing up.

Q: Do...