A Champion's Plate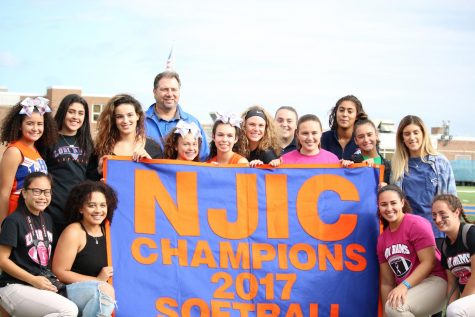 On Friday, Oct. 13, everyone gathered to the bleachers outside on the field for the homecoming pep rally. However, before the homecoming festivities, the revealing of the softball banner occurred. Last softball season, the varsity softball team made history for the Lodi Rams.  The team made it to states and to the quarter finals, but most importantly, they became league champs. The Lodi softball team won a league championship back in 2003 and now, 14 years later, they regained that title! To recognize this amazing accomplishment, the softball team was given a banner that will always hang on the walls of the LHS gymnasium.
The five former seniors who were part of making history were also on the field as they cam back to celebrate this momentous occasion. Lila Reginald, Kayla Oakley, Bryanna Bigica, Raven Figuccio, and Nikki Salvatore, were all there with their former teammates to hold the banner and they did so with pride!
In an interview with the Rampage, Jennifer Mahon, current senior player, said, "I thought it was pretty cool to receive a banner being that there hasn't been a sport to receive one in a while." Mahon and other players are excited to be part of LHS history. The softball team this year is hoping to maintain the title of league champs and win LHS another banner!
About the Contributor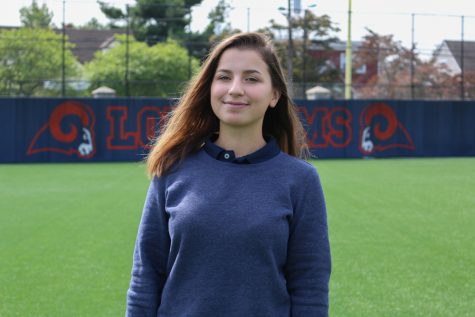 Mikela Lickollari, Administrator
Q: How has high school been so far?

A: The days are pretty long for Mikela and she thinks it's just scary that we have to start growing up.

Q: Do...