Bump, Set, Spike!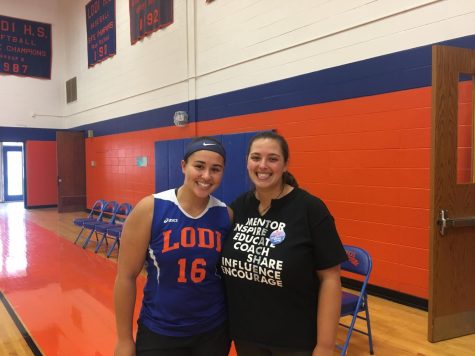 Since summer of 2017, the volleyball girls have been practicing hard for the new season. Their first game on Sept. 12 was against Rutherford which is one of the best teams in the league. The Rams, sadly, lost; however, it was a close game of 0-2.
The 2017-2018 season has seen a great deal of changes. For starters, Coach Getrajdman is the new head coach and Coach Mende is the new JV coach. Additionally, Mary Breny and Milandeep Batth are new to the varsity team, and Coach Getrajdman shares that they are both doing an excellent job as middle hitters.
In only the first two weeks of the season, the team has experienced a few injuries. Captain Emma Bernardo and, senior starter, Natali Vega have both been injured. Coach Getrajdman made the decision to pull sophomore, Joanna Salgado to help since she has been proving herself on the court. Even though the volleyball team has has a tough start they still have their heads high and they are ready to make the most out of the season.
The girls are improving everyday and will definitely serve some wins for LHS.  "Our current record may not necessarily reflect it, but my girls play their hearts out. I couldn't have asked for a more hardworking and pleasant group to be around. They really make my days better,"  stated Coach Getrajdman. The Lodi Rampage sat with, captain, Emma Bernardo for more insight into the season.
Interview 
What is the main goal for this season?
"I think our main goal is to make sure that we learn to work together as a team. Each game we learn from our mistakes and I anticipate getting better and stronger as the season goes on."
How do you feel about the upcoming season? 
"I am looking forward to finishing my senior year with the girls that I have been playing volleyball with for the last three years. I am excited to start the season with a new head coach and new assistant coach. "
Who do you think is your biggest rival this year?
"We have a lot of strong teams in our league, but I believe that the Lodi VS Garfield game is always a fun game to attend! "
How will losing last year seniors affect the performances of the team? 
"Losing the last year's seniors has definitely changed the dynamics of our team. We lost some strong hitters but many girls have stepped up this year and are improving to make up for that loss. "
What player do you think has improved most since last year?
"We have all improved in our own way. Each girl works hard and every game we work more and more together as a team."
What words of advice would you give to the upcoming varsity players? 
"My words of advice for the upcoming varsity players is to keep working on your skills, fitness level, and keep playing hard because this program has a bright future."

About the Contributor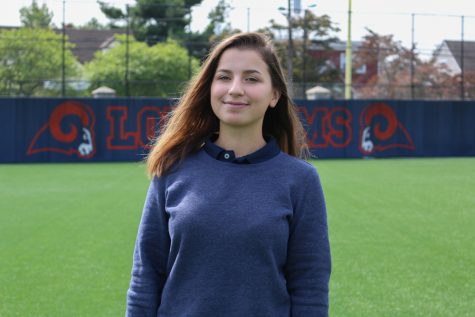 Mikela Lickollari, Administrator
Q: How has high school been so far?

A: The days are pretty long for Mikela and she thinks it's just scary that we have to start growing up.

Q: Do...