The Drought is Over: Boys' Tennis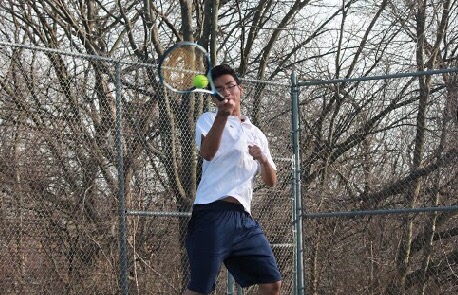 The Lodi boys tennis team broke out of their two year losing streak with a 4-1 win against Eastern Christian on Monday, April 10. The singles began with Nyinchay Changrak who defeated Kyle Streelman of Eastern Christian with a 6-4 win in the first set, then a 6-2 win the second. The wins continued with Michael Peters who swiftly finished each set with a 6-2 win. At the end of the singles, Lodi was up with a 2-1 lead. Moving on to the doubles, Kyle Crouchelli and Rafael Guinto entered the match with a great deal of pressure to hold the lead.  They were able to finish with a large lead in the first game with a 6-2 win, than a 6-3 win in the second. Jake Norton and Narav Parmar closed the match with a 6-2 win in each match.
The win did increased the team's morale and confidence for their season. It was also Coach D'amico's first win as a new boys' varsity coach. Senior, Kyle Crouchelli said,"The win was liberating especially after two years of losing. I look forward to working with our new coach Mr. D'amico and hopefully the team can continue winning." Good luck to the team on their next game, April 12, against Pompton Lakes.