There's a New Sheriff in Town!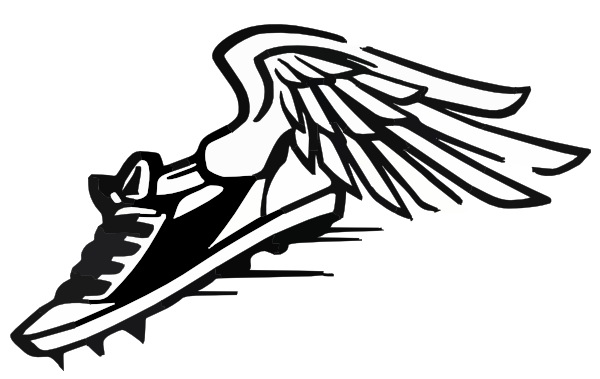 As spring sports are swinging into full gear, there are two new faces in control of Lodi sports this year. The boys tennis team welcomes Mr. Rocco D'Amico, a middle school math teacher and tennis fanatic, to lead them this season. Ms. Kristen Policastro, LHS physical education teacher and former assistant coach for the Rams track team, has taken over the track and field program. The Rampage was able to get an exclusive interview with new track coach, Ms. Policastro.
1.) How long have you been coaching or affiliated with the sport of track?
During my four years as a student at Lodi High (2004-2007), I was a part of the track and field team. I competed in sprints, hurdles, and threw the javelin.  I was very passionate about this sport and worked very hard to accomplish my goals. This is my fourth year teaching and coaching track at L.H.S.  During my first year, I was a volunteer coach.  My second and third year, I became one of the assistant coaches and now this year I became one of the head coaches.
2.) Explain your emotions for your forthcoming debut as head coach this season at Lodi High School.
I was so excited to be appointed as the new girls' head coach. Since I was a part of this athletic program, it means a lot to me that I now have the opportunity to give back to a program that I was very passionate about during my high school years. I had many dedicated coaches who showed me how to work hard and never give up on my goals. This is something I want to instill in our student athletes. In the past, I had the privilege of working alongside my former coaches, learning different instructional strategies, approaches, and coaching techniques.  It was rewarding when I was given the opportunity to incorporate my own methods in order to help our athletes accomplish both personal goals and school records. I will continue to contribute fresh ideas to the program, while still honoring the traditions that have contributed to the program's success in the past.
3.) Who are some students we should be excited about his year?
I am very excited to work with seniors, Rachel Leto and Kim Coronel (throwers), Jasmine Castro (sprinter/jumper), junior Alyssa Martin (high jump), as well as freshman boys, Bryan Catala and Chris Diaz (hurdles) and junior Carlos Pepin who has great potential with the javelin.
4.) What are your expectations for this season?
This year will be a rebuilding year for the Rams. Our team mainly consists of underclassmen who are extremely dedicated, along with our upperclassmen who lead the team with positive attitudes. Two expectations that I have for this season would be to win more dual meets against the other towns in our league, as well as have more athletes qualify for the Bergen County Meet of Champions and advance onto States.
The Lodi Rampage would like to congratulate both new coaches and wish them luck on their inaugural season!