Boys' Basketball: Season Closure
After long after school practices and 7 o'clock night games, the boys basketball winter season has come to an end. Over the season the team grew together and formed bonds on and off the court. Lodi finished third in their conference division with a 10-6 record. Their overall was positive with 15 wins and 11 losses. This record advanced them into States with a home game against Ridgefield Park. Lodi went into this game with anticipation to come out with a big win. Prior to the game, the Rampage got the chance to speak to, junior, Carlos Pepin: "My expectations for tonight's game is that we are going to come out hard and play Lodi basketball. We understand that it's win or go home so we are looking to play with a chip on our shoulder."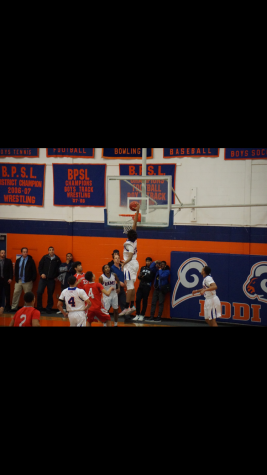 The team played with heart and finished with 61-57 win at home Monday night, Feb. 27. It was an intense game at halftime with a 27-26 lead for Ridgefield Park. The third quarter continued to be a nail biter with each team scoring 17 points. In crunch time, Lodi was about to gain the lead and win the game. Senior, Chris Rivas finished the game with 14 points and Pepin had 13 points. This win advanced Lodi to the second round of States at Hackettstown on Wednesday, March 1. The game was very close, but Lodi was able to hold the lead with a score of 40-37 going into the fourth quarter. Unfortunately, Hackettstown was able to outscore Lodi in the fourth quarter by 10 points and finish with a 59-52 win. While the road to the championship is over, the team was able to accomplish an a great deal throughout the season.
Every win brought the team closer together and the seniors on the team should be proud of how far they were able go. The seniors on the team this year were Richard Fontanillas, Mike Scrafano, Johnathan Calamia, Freddy Bracamonte, Jont'a Bianco, and Chris Rivas. Senior, Mike Scrafano said,"I've never been closer as a group of teammates than this year. We had a very successful year and I wouldn't trade the memories I've made this season for anything." Congratulations to the team on their successful season!
About the Contributor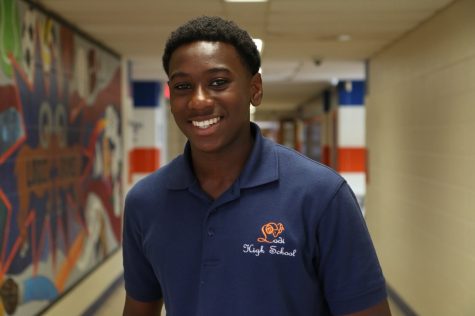 Bryan Williams, Editor
  Q:What motto do you live by?  A: Bryan wakes up every morning and decides to make the best out of any situation and live every day to the fullest.

Q:Where...