Boys' Basketball: A Rival Rematch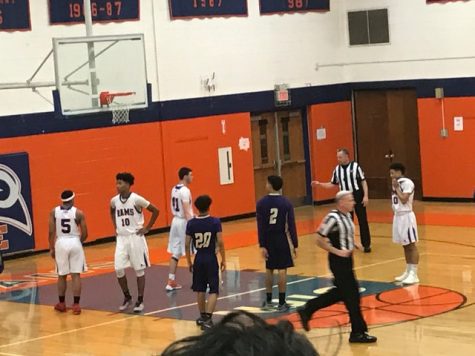 On Thursday, Feb. 16, Lodi prepared for their rematch against the Garfield Boilermakers. The home court was loaded with fans as the boys prepared for the rival game. Lodi defeated Garfield, 68-51, at home on Jan. 17. Garfield started off with the ball after winning the tip-off. Lodi's starting lineup consisted of Chris Rivas, Jont'a Bianco, Carlos Pepin, Jonathan Calmaia, and Richard Fontanillas. Garfield landed the first points on the scoreboard with a layup, but it was quickly returned by Bianco. With a series of mid-range jump shots, Garfield was able to start a small lead. Pepin snatched the ball for a steal and was able to carry it down court to finish the play with an assist. Following this play, Randy Mendez scored a big layup to put Lodi in the lead. The quarter finished 13-11 with a buzzer beater by Garfield.
The second quarter was full of momentum with back to back buckets by each side. Lodi gained their first lead of the second quarter after an assist by Pepin to Calamia. The quarter finished 29-25 with Lodi in the lead which they maintained during the third quarter. Garfield managed to keep the game within four points with multiple mid-range shots around the court. The third quarter ended 43-35 with Lodi holding the lead.
Lodi stretched out the lead in the fourth quarter with patient offense and they controlled most of the game. Pepin had finished the game with a memorable play: A fastbreak dunk with a couple seconds left. The game ended 64-56 with a Lodi win. Congratulations to the boys on the win and good luck to them on their next game
About the Contributor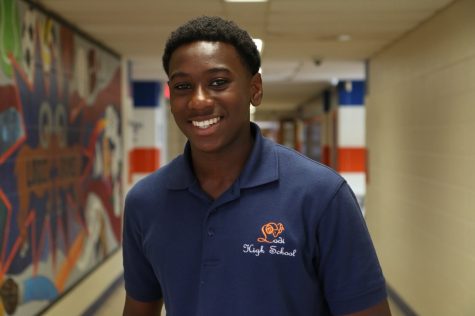 Bryan Williams, Editor
  Q:What motto do you live by?  A: Bryan wakes up every morning and decides to make the best out of any situation and live every day to the fullest.

Q:Where...