Clear Eyes, Full Hearts
Sept. 19, 2014 – The Lodi Rams were defeated by the Garfield Boilermakers in a devastating overtime loss last Friday night. It was a shootout, with each team scoring right after each other, but Garfield had the last word. There were many mistakes in this game, but there were some pros for Lodi.
Running back Jesse Asare was undoubtedly the player of the game. He completed the hat trick, scoring three touchdowns on the ground for Lodi. The offense and defense relied on him throughout the whole game. Asare came up with a huge interception late in the fourth quarter, forcing the game into overtime. Asare's effort was unbelievable while fighting leg cramps as well.
Lodi's defense was good against the run, but stopping the pass was another story. Most of Garfield's scores came on third or fourth down, critical areas for the defense. Opportunities to seal the game were within reach for Lodi, but they could not grasp it. That was a huge reason the game continued for an extra quarter.
In overtime, Lodi had the ball first. They needed to score and stop Garfield on the next drive. Neither scenario happened as Lodi went four and out and Garfield drove it in for the game winner.
It's a bump in the road for the Rams, but it can be overcome. Their next game is at Rutherford and a win on the road would set up a nice 2-1 record. Lodi has the ingredients for winning next week, they just have to put it all together.
About the Contributor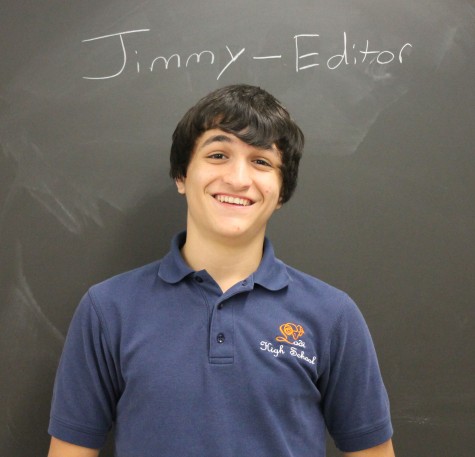 Jimmy Scalia, Editor
Q: What three words best describe you?

   A: Enthusiastic, obnoxious, and well-rounded.

Q: What do you like doing on your free time?

   A:...