Lodi High School's Rocket Rebels!
On May 9, 2015, the Rocket Club made history for the little town of Lodi. They were not only the only team in New Jersey to qualify for the finals of the Team America Rocketry Challenge, but they placed 23rd best team in the nation! The challenge for 2015 was to build a rocket that can carry a raw egg to reach 800 feet and then the rocket was intended to separate into two parts, one part that carried the egg safely, unbroken, to the ground after 46-48 seconds and the other with the motor.
The Rocket Club this year was led by senior captain, Deepam Rana with adviser, LHS alumni, Patrek Ghobrial; but when Mr. Ghobrial went to complete his student teaching, Principal, Mr. Frank D'Amico stepped in. The team members consisted of Diego Baez, Jordan Smyer, Rianna Lindsey, James Trainor, Jake Alfano, Ryan Lindsey, Joanis Pellumbi, and Emely Ocampo.
Rana was surprised by the workload, as the captain last year made everything seem so easy, however, he stepped up to the challenge thanks to his two advisers. Mr D'Amico expects to have a full faculty adviser next  year for this prestigious club, but if unable, he will gladly take the position once more. He shared with the Rampage that he learned a great deal from the students in the club and would never have been able to do it without the help of Mr. Patrek Ghobrial. The Rocket Club's practice times ranged from one to three hours after school, working extra hard to perfect the 2015 challenge and most of their practice times were determined by how well the data worked from the previous practice launch.
As for next year, both Mr. D'Amico and Deepam Rana have pointed out that junior, Diego Baez, played an important leadership role in this club; he will be returning as team captain next year. Another student from the club that stuck out was sophomore, Joanis Pellumbi, who actually built the rocket Pablo-sema, placing them 23rd in Nationals. As quoted by Mr. D'Amico, "They are all Champions in my book."
On behalf of The Lodi Rampage, congratulations to the Rocket Rebels and good luck next year!
About the Contributor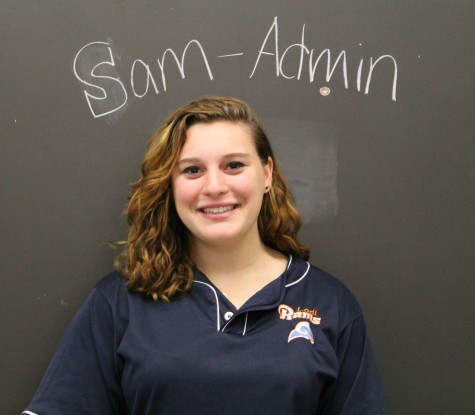 Samantha Pontillo, Administrator
Q:  What role do you have in Digital Journalism?

A: I'm an administrator.

Q:  What do you enjoy doing on your spare time?

A:  I like to read...