Badminton Tournament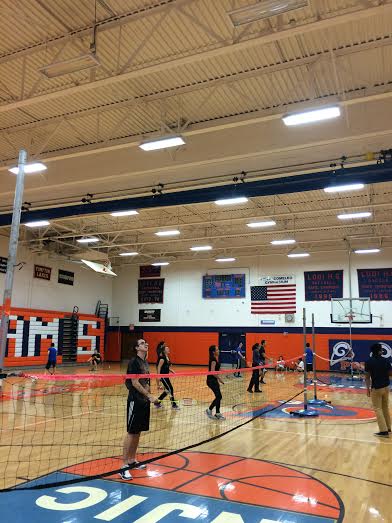 It came down to 12 teams. All the glory, all the sacrifice, all the hard work was going to be put on the line on the LHS Badminton courts. Ms. Garcia assembled a great cast of referees for the tournament, bringing in Matt Leto, Michael Lamas, and Mr. Romeo (who also served as a motivator for every team). There were also many creative team names such as the Turbanators, The Refs, and the Fortune Cookies; however, my personal favorite was Killer Tofu — that's just awesome.
The two teams to make it to the championship were the Turbanators and the Razzler Dazzlers. The Turbanators, led by Sukhi Kaur and Damanveer Sing, dominated their road to the championship by beating Thee Samurai and The Fortune Cookies. The Razzler Dazzlers, led by John Zecca and Ryan Clancy, were the ultimate underdogs throughout the competition. The pair of sophomores beat the Senior referees in an upset no one expected. It felt life the air left the room as everyone gasped at the final score, proving the Razzler Dazzlers as being victorious and earning themselves a chance at the title. In the championship, three separate games were to decide the fate of either team. The Turbanators won the first match and led late in the second match, as well. The Razzler Dazzlers tried to come back but eventually came up short. The fairy tale story had reached its end as everyone became inferior to the almighty Turbanators who reigned as champions. They made a statement in the tournament as they didn't win out with a whimper, instead they made a racket.
About the Contributor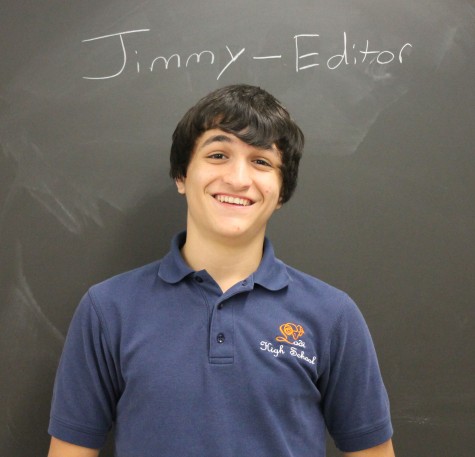 Jimmy Scalia, Editor
Q: What three words best describe you?

   A: Enthusiastic, obnoxious, and well-rounded.

Q: What do you like doing on your free time?

   A:...