Spring Sports Preview (Tennis/Track)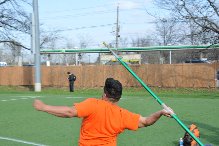 Although it might not seem like it due to the weather, spring sports will officially be starting Friday, March 6. While my coworker, Troy Ortiz, will be reporting on Baseball and Softball, yours truly will be gladly covering Boys Tennis and Track.
Senior captain, Dhielan Bustos, will be entering his final year of Boys Tennis this season. His leadership and performance will be an important factor for the team. "I really want to show the passion and dedication of the boys for this year's tennis team. My goal is to motivate them to play hard. The drive to win is the most important thing in every match." With expectations that high, Bustos also wants a different approach to the team this year. Instead of an aggressive attitude towards the season, Dhielan had something else in mind. "My expectations for this season is to rebuild. A lot of our star varsity members were seniors last year. With them gone, we've got to step up our game and show that we can be just as formidable." From a more competitive standpoint, Bustos is also excited for an annual battle. "I'm looking forward to our matches with Pompton Lakes because of our intense yearly rivalry with them." With that being said, the Boys Tennis team will be looking to reach new heights with the 2015 season almost underway.
Mr Cannizzaro who is a coach for Lodi's Track Team is also getting prepared for his spring sport. He provided some news on how the players will coincide with the current weather. "Preseason track is all about training. Improving footwork, strength and endurance. If the weather keeps us off the track for the first week, our indoor workouts will do the job. Stronger legs before we get on the track will also combat early injuries that may occur." Cannizzaro also preached that being track is an individual sport, each player must be dedicated and improve their personal bests from previous years. "We have high expectations for many of our athletes. Bryan Roth (shot put) is a contender to medal at the state meet of champions. Our hurdle crew (David Acevedo, Javier Lopez, and Aldo Nurce) should rake in the medals. Morgan Guarino is a top tier pole vaulter who should contend to qualify for state MOC and her jump team, Nazly and Miah Feliciano, will medal in all our relay events." Talking about high expectations, Javi Bustos, a javelin/shot-put thrower himself also wants to raise the bar from last year. "My expectation is to hit at least 150 feet in my javelin and if I do shot-put, hopefully, I'll hit 40 feet, at least. Those would be good enough scores for me."
Spring Sports are right around the corner, so follow @LodiAnalyst via Twitter and check back on the Rampage for weekly updates!
About the Contributor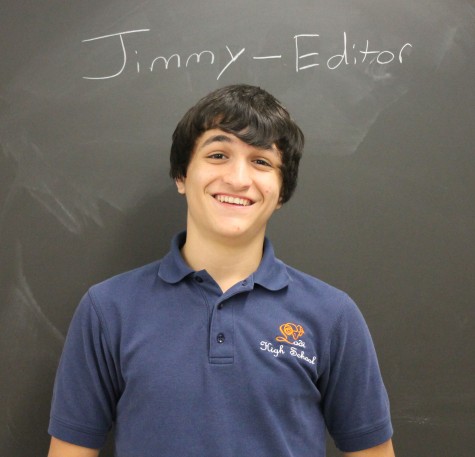 Jimmy Scalia, Editor
Q: What three words best describe you?

   A: Enthusiastic, obnoxious, and well-rounded.

Q: What do you like doing on your free time?

   A:...