Connecting During Quarantine
It is finally the new year and we are onto new beginnings and, hopefully, we can finally leave the subject of quarantine in the past. Although no one wants to quarantine again, there can always be unforeseen possibilities where we could shut down once again. In case this does happen, we are here to provide you with Covid-friendly activities that are inclusive of all ages to keep you occupied as well as stay in touch with friends and loved ones. 
Movies: There are many Covid-friendly alternatives to watching movies with your friends. If you want to spend time with your friends in person and don't want it to be too crowded, a great option is renting out a movie theater.  The theater AMC starts prices off at $99 and with a group of 10 or more, it can be less than $10 each. If you choose to explore this route remember to stay safe and sit every other seat away from your friends. While this might not be suited for everyone, an alternative is setting up a virtual meet and screen sharing/presenting a movie. 
Outdoor Concert: If you and your friends are looking for a good time while still being safe you can look into outdoor concerts. Many party promoters and artists are transitioning to outside events where you are able to bring chairs and snacks with your friends while being socially distanced from other entertainment seekers.
Athletic Games with Friends: While the park has been a famous place for most people to get a breath of fresh air and enjoy some relaxation time, you are also able to participate in some athletic games. Once you have chosen a good park, gather up a group of friends and play some games that remind everyone of what it is like to be a kid again. Some games such as Kickball, Dodgeball, and even Tag have been more popular and a good time for those of all ages.
Picnic: If you and your friends want to gather and have a picnic together, it can always be modified to be a Covid-friendly activity. Pick a specific date and place where you want to have your picnic, decide what items everyone is responsible to bring, and choose activities to participate in. While the weather can make this tricky, you can always change the location to a friend's basement if everyone is comfortable with that. Some activities you can carry out are painting, studying together, and simply enjoying each other's company. You and your friends can be sitting socially distanced from each other and will still be able to spend quality time together safely.
While some of these activities may not be ideal, you never know what you might enjoy until you try it out. There are also many other activities such as UNO, gardening, and you can even get in touch with your inner Picasso by drawing. If you have any ideas or ways to keep a sense of entertainment in one's life during quarantine feel free to communicate that with us. Times like this can be hard for most and it is up to us to keep those engagements happening and to help those whenever we can.
About the Contributors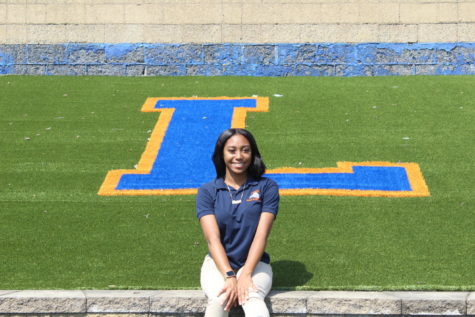 Shaniya Richberg, Writer
Q: What is something in your daily routine that you can't ever skip?
A: Listening to music. I wake up and listen to music in the shower, while doing...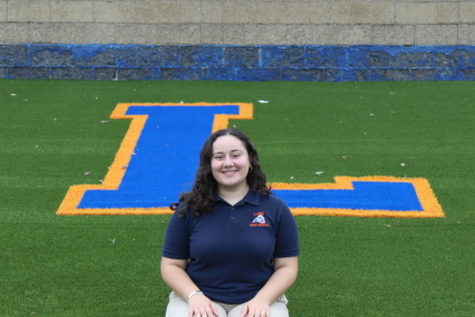 Amy Denaj, Writer
Q: What is something you are looking forward to this year?
A: To just have a good senior year and end my high school experience on a good note.

Q:...