Light Up the Holidays
During the month of December, the Christmas spirit is in full effect. Communities come together to show their spirit by decorating their homes with lights, inflatable snowmen, and even antlers on their cars. In our small borough, Lodi, we celebrated our Christmas spirit by holding the annual Christmas tree lighting ceremony at borough hall. At this event, many kids and adults from all ages and backgrounds came together to watch the tree come to life. 
The night started off with a performance by Lodi High School's very own marching band, who paraded down main street playing various Christmas songs. Following them was a line of Lodi's firefighting squad in their firetrucks and the Lodi volunteer emergency medical service. As a special guest, we even got Santa Clause to stop by despite his busy schedule. He was accompanied by our high school's National Honors Society and cheer leading team who handed out candy canes and the choir who beautifully sang popular Yuletide songs. As the night progressed, children were given the opportunity to meet Santa and also receive gifts from him in little string bags. To make this event even better, there was complimentary hot chocolate and munchkins that were given out to everyone. 
The holiday season is an important time as it reminds us all of how fortunate we are for our friends and family. Therefore during this holiday season remember to be thankful for what you have and to hug your loved ones tighter this year. Happy holidays from the Rampage family!
About the Contributor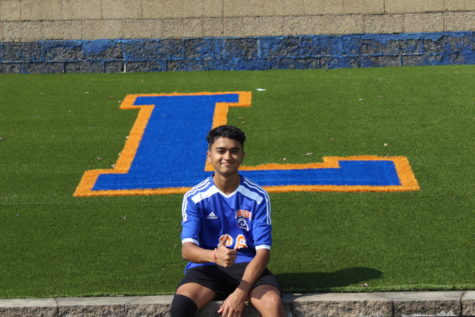 Vedant Mistry, Writer
Q: How was your life during the pandemic?
A: Overall, it was boring and I wish I was more productive with my life. I did play soccer throughout the fall...