Unorganized Cooking: Boujee Ramen
I never knew there was a farmer's market by Lodi Lanes. I highly recommend you to check it out if you haven't yet. They still sell figs and it's November.
Anyways, here is a simple recipe to make some freestyle ramen. It was sweet and spicy, although more emphasis on the sweet factor.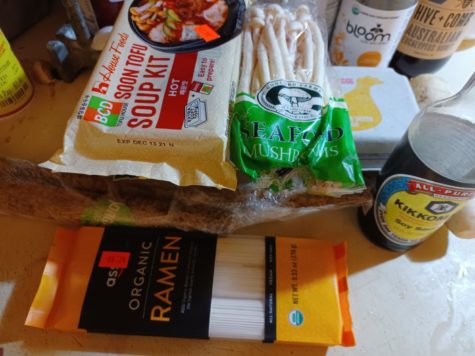 Ingredients:
Ramen. You can use any kind, but I used this one just to see how it'd taste. (And also, SNO, what is up with your AI? You even red underline your own site name and even think I'm spelling "ramen" wrong).
Burdock
Daikon
Seafood Mushrooms
Scallions
Gochugaru
Soy Sauce
Lemon, even though I used a lime because all the lemons were used
Tofu, preferably the Home Foods brand since that one comes with a sauce packet
Eggs
Cooking Time: 45 min. And finally something that isn't trying to give me third degree burns.
Instructions:
Bring water to a boil
Peel the burdock, then whittle it
Run it under water since it oxidizes instantaneously
Add some lemon to prevent further oxidization
Peel the daikon radish
Cut it in half lengthwise, then cut it into slender fry like sticks
Add salt to draw out any moisture
Rinse it out to remove excess salt
Spice the daikon with gochugaru pepper flakes and 3-4 teaspoons of sugar. Again, lemon would've tasted better in this but I'm cursed with these limes
Slice the scallions
Use as many or as little seafood mushrooms and cut the bottom of it off. Also, when you wash the mushrooms and it feels slimy, that's supposed to happen. Unless it's already slimy when you take it out the fridge, then just dispose it because it's expired.
Cube the tofu and add the sauce packet
Now that the water is boiling, just dump in all your ingredients
Apply 1 tbsp. of soy sauce
Let it simmer for approximately 15-20 minutes and then you're done
Yay. I made this soup and did not get third degree burns. I also made something that isn't going to shift my gastric acid to maximum overdrive. It was mildly sweet and spicy.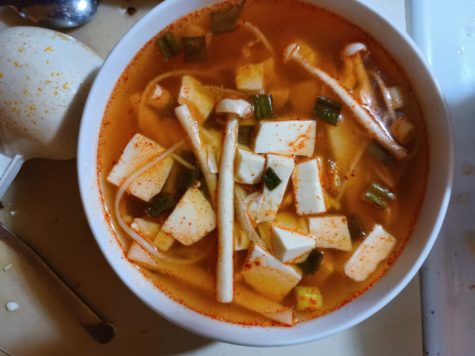 About the Contributor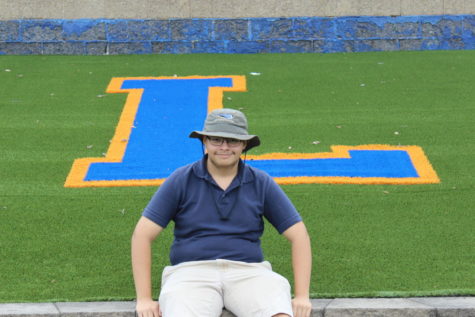 German Castro, Writer
Q: Where do you see yourself in five years?
A: Working at Aldi and studying environmental engineering at Montclair University because of my interest in...