Unorganized Cooking: Jalapeno Mac and Cheese
My lactose intolerance shifted to full throttle on this one. Also, this recipe also tried to give me third degree burns. The more you know….
Ingredients: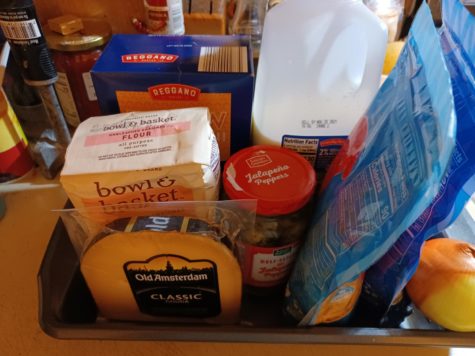 Elbow pasta
Canned Jalapenos (even though I had a jar)
Onion
Flour
Milk
Breadcrumbs
Shredded Sharp Cheddar
Shredded Pepperjack Cheese
Olive Oil
I know you see Gouda in the image, but once I opened the wrapper and smelled it I decided it was best to not use it since this recipe was already going downhill.
Cooking time: 4 hrs.
Instructions:
In a saucepan, pour in water halfway and apply a small amount of olive oil, then bring it to a boil. Make sure you put the water and oil together while it's still cool because if you wait until it's hot then you've mama'd your last mia.
Toast some bread in the toaster oven until it's hard, but not brown
Pour in the elbow pasta, but not all the way since this will expand and flood out of the saucepan
Dice the onions and cautiously dice the jalapenos since that will actually burn your hands, which would be worse once you have the onion burning your eyes
In another saucepan, pour in milk and slowly apply flour once it's hot enough. This is roux or bechemel sauce or whatever the French call it. If you see clumps forming, strain it out
Strain the water out the macaroni and pour it into a casserole.
Apply sharp cheddar, pepper-jack, and the chopped ingredients
Pour in the sauce and stir it well. This mac and cheese is making such unholy noises that I can't describe.
Flake the breadcrumbs on top and bake at 350 F for 40 min., or until golden brown.
And there is the recipe on how to make this lactic abomination. If you try dissolving the flour in olive oil, or butter which was what I was supposed to use but had to end up using neither, first it would smell burnt, and then when you pour in the milk the Great Fire of London sprawls out of your saucepan instantaneously.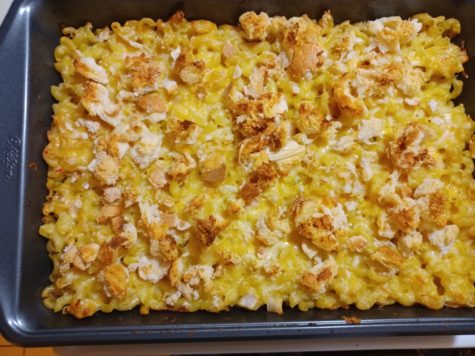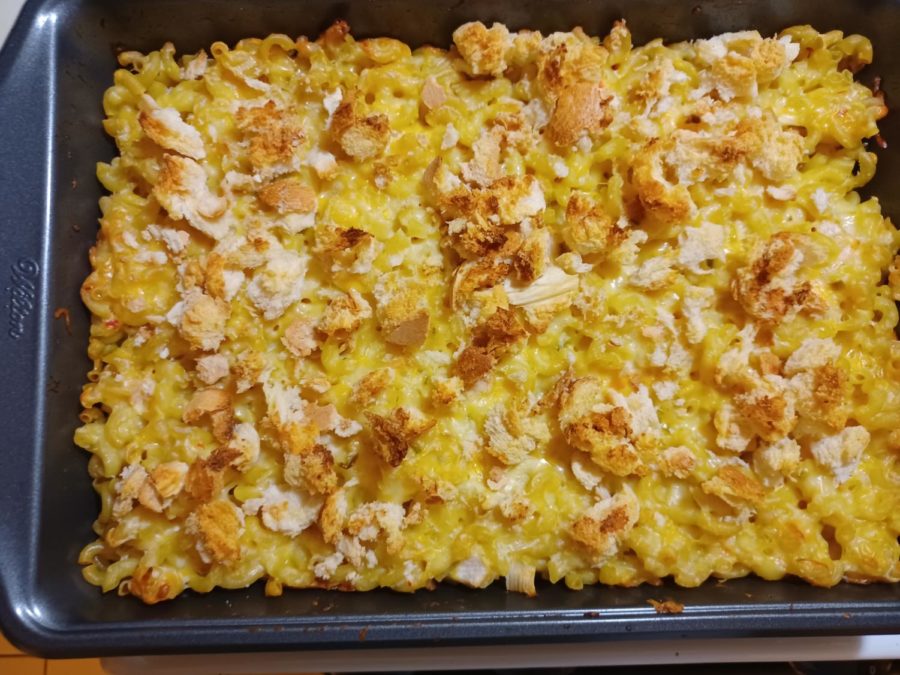 About the Contributor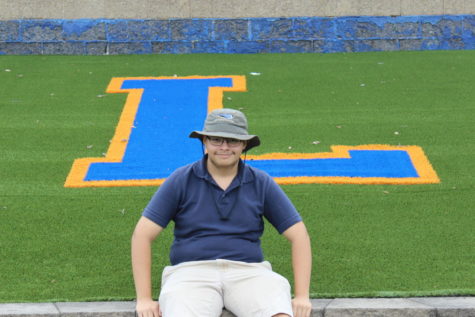 German Castro, Writer
Q: Where do you see yourself in five years?
A: Working at Aldi and studying environmental engineering at Montclair University because of my interest in...