Powerful Black Women Who Made History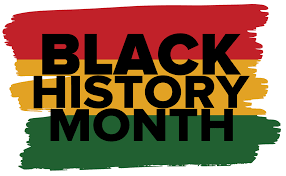 While Black History Month commemorates and broadcasts the vast history, important events, and people, the Rampage wanted to pay specific attention to the women who made history. These black women defied odds and broke boundaries that had never been touched before. These five women shaped the future for those who came after them.
Wangari Maathai  
Wangari Muta Maathai was born in 1940 in Nyeri, Kenya. She is the first woman in east and central Africa to earn a doctorate degree. She became chair of the department of veterinary anatomy and associate professor; in both of these cases, she was the first woman to attain these positions in that region. While she served in the National Council of women she introduced the idea of planting trees. In 19756 she continued to expand on the idea and her main focus was planting trees with women's groups in order to uplift their quality of life as well as conserve the environment. This was then named the Green Belt Movement. She assisted women in planting more than 20 million trees on farms, schools and church compounds. She eventually went on to win many awards, the most notable one being the Nobel Prize where she became the first African woman to achieve this accomplishment. 
https://www.nobelprize.org/prizes/peace/2004/maathai/biographical/
Myra Adele Logan 
In 1943, Myra Adele Logan became the first woman to perform open heart surgery in the ninth operation of it's kind performed anywhere in the world. Myra was also the first African American woman elected as a fellow in the American College of Surgeons. Dr. Logan's achievements include development of antibiotics, including Aureomycin. Also, her work on early detection and treatments of breast cancer and efforts to develop the x-ray process more accurately so they can detect different tissue density allowed for tumors to be discovered earlier. 
https://www.nymc.edu/school-of-medicine-som/som-alumni-profiles/alumni-in-memorium/myra-adele-logan/
Marie M. Daly 
Marie M. Dally was an American biochemist raised in an education oriented family. Daly received her Bachelor's and Master's in chemistry from Queens College and New York University. She went on to complete her Ph.D at Columbia University where she became the first African American woman to obtain a Ph.D in chemistry in the United States. Her groundbreaking work helped pave the way for the people after her and helped us clarify how the human body works. She changed the lives of many.
https://www.biography.com/scientist/marie-m-daly
Alice Ball 
Alice became the very first African American and the first woman to graduate with a masters degree in chemistry in 1915. She was offered a teaching position where she became the institution's very first women chemistry instructor at 23. As a researcher, Ball worked extensively to develop a treatment for those suffering from leprosy. She did extensive research leading to a medical breakthrough never before seen. She created the first leprosy treatment that was injectable from a chaulmoogra tree. She successfully isolated the oil into fatty acid components allowing her to create an injectable form of the oils to treat leprosy symptoms. This method was later named "The Ball" Method and was used on thousands of infected individuals successfully. 
https://www.biography.com/scientist/alice-ball
Dr. Gladys West 
Dr. Gladys West is a mathematician known for her contributions to the mathematical modeling of the shape of Earth. In 2019, she was finally recognized for her important work that led to the development of one of the most necessary Tools in our everyday lives, the GPS. In 1956, Gladys was hired at the naval surface Warfare Center in Virginia. She was only one of four black employees and the second black woman to ever be hired there. She worked as a programmer to analyze satellite data. She was able to put the data together and make models of Earth's shape with extreme precision. Without her, we would not have the GPS or the understanding of Earth in its entirety that we do now. 
https://afrotech.com/black-history-dr-gladys-west-gps-technology