Chipotle Mexican Grill
In case you haven't heard, Chipotle Mexican Grill has opened a location in Lodi! The chain restaurant has expanded over the past few years and has taken the burrito market by storm.  When ordering your food, you have a wide selection of beans, rice, meat, and various other toppings to choose from.  The company prides themselves in raising their animals without any hormones or antibiotics, resulting in natural meat without any additives.  Chipotle even offers a vegan-friendly alternative called "sofritas" in place of meat.  Each order is prepared to your particular liking and you might occasionally find Lodi High School students working behind the counter.  You may have to wait on a line before you can order, but it is well worth the wait! Personally, I recommend a chicken burrito with guacomole.  Overall, Chipotle Mexican Grill is one of my personal favorite places to eat and they offer great burritos for a fair price!
About the Contributor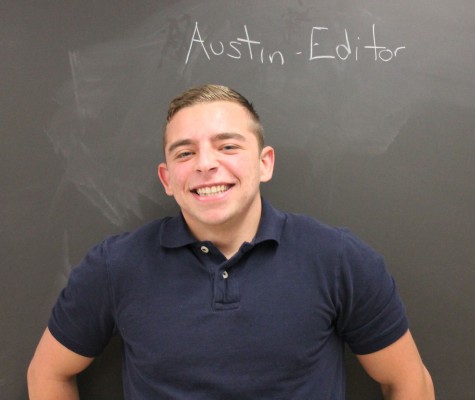 Austin Roberts, Editor
Q: What is your favorite sports team?

A: Yankees and Giants

Q: Where do you want to go for college/ what major do you want?

A: NJIT for architecture...