Love Around the World
Love is in the air all around the world. Valentine's Day brings conversation hearts, stuffed bears, and many different traditions depending on where you live. Whether it's having a fancy dinner or exchanging lovers' cards, this special day brings warmness and happiness to most people. Many different traditions are seen all around the world during this special day.
Wales
In the country of Wales, people celebrate Saint Dwynwen instead of Saint Valentine. Saint Dwynwen is the Welsh saint of lovers. A typical gift that is given is a love spoon, which is an intricately carved spoon. This tradition started as early as the 17th century. Men would carve specific designs on wooden spoons as a token of their love. Different patterns and symbols represent different meanings. For example, a wheel would symbolize support and a horseshoe symbolizes good luck. Love spoons are still a big tradition that are now also given for different holidays like weddings.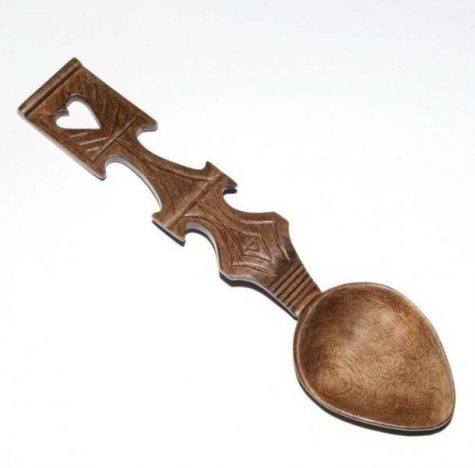 South Korea
Variations of Valentine's Day are celebrated from February to April in South Korea. On February 14th, women are expected to spoil their partners with candy and flowers. Then, on March 14th, partners are expected to give women flowers, candy, and gifts as well. This holiday is known as White Day. People who aren't in romantic relationships celebrate Black Day on April 14th. Black Day is meant for people to grieve over their relationship status. Typically, people eat jajangmyeon which are black bean-paste noodles.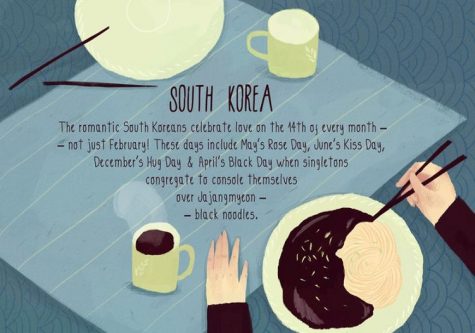 France
One of the most romantic places in the world is France. Many have said that Charles, Duke of Orleans, was the first person to write a Valentine's Day card. At the time, he was writing love letters to his wife while being imprisoned in the Tower of London. Valentine's Day cards are now an extremely popular tradition worldwide. Another tradition that is specifically celebrated in France is loterie d'amour (drawing for love). Men and women would go in different houses that faced each other and would take turns pairing up with one another to celebrate the holiday together. If they didn't feel like a good match, then men could leave the woman and find a better match. This is similar to speed dating because you could change your partner.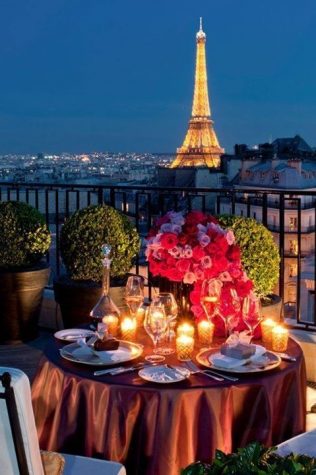 Fun Facts
Thousands of people who love the tale Romeo and Juliet, participate in a contest called Cara Giulietta around the world. In order to participate, people will send letters to Juliet from the story Romeo and Juliet in Verona, Italy. Once they are received, volunteers from the Juliet club will pick the best one and the author of the letter will be given a prize.
Richard Cadbury (descendant of a British chocolate company) started and popularized the act of giving a box of candy to your loved one on Valentine's Day.
Vinegar Valentines were very popular to send to suitors that you weren't interested in during the Victorian Era. These cards would have comical insults as a way to reject suitors.
The Sweethearts' candies originated from lozenges and were created by the pharmacist Oliver Chase in 1866.
For More Information:
https://www.history.com/topics/valentines-day/valentines-day-facts
https://www.huffpost.com/entry/10-valentines-day-traditi_b_9190888
About the Contributor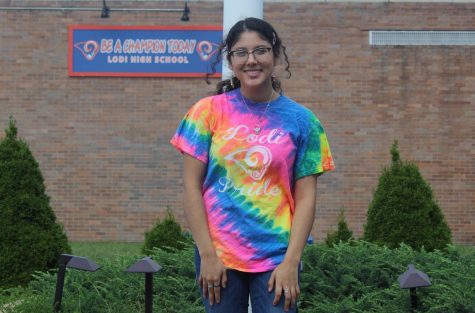 Ciara Castro, Writer
Q: What's your zodiac sign?

A: My zodiac sign is cancer which is pretty accurate with my personality because I'm really sensitive.

Q: What's...