Black Friday Craze: Deals or Disaster
Black Friday has been around for as long as most people can remember. It is known for its amazing deals and chaotic crowds. Major chain stores take advantage by trying to sell as much as possible in order to make profit. There are also psychological factors that play into the idea of trying to get as many shoppers as possible. However, many people don't know how it all started and how the effects of this day became popularized.
The Origins
Most people view Black Friday as a day filled with deals, but its origins are far from that. The phrase Black Friday was first used on September 24, 1869 during the financial crisis. At the time, the gold market was crashing and ended up bankrupting everyone. Later on in the 1950's, the phrase gained popularity yet again. It was used in a negative way to describe the large crowds after Thanksgiving in Philadelphia. Throughout the 1980's, society and major chain stores tried to reinvent Black Friday. They did this by taking advantage of the time since they knew it was around the time they'd be making the most profit. Eventually, this one day sale turned into a four day sale event. However, this year many people are wondering if Black Friday deals will even be offered.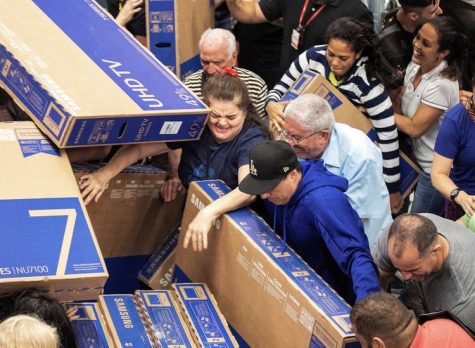 Black Friday 2020
The pandemic has forced everyone to do most things online or remote including Black Friday deals. Major chain stores including Target are offering deals the entire month of November. In store shopping will most likely be extremely limited. Other stores will be offering exclusive online deals only to stop people from shopping in stores. Many of the details about Black Friday are still up in the air.
The Effects of Black Friday
There are many psychological factors that play into these deals. Marketing is one of the key roles that plays into sales. It can make these sales feel like a good thing through the different wording and even the colors of the advertising. When a person sees that a price is lower than its regular pricing, he/she will buy it because it's pleasing. They will feel like it's worth purchasing because when someone sees a price go down it is satisfying. The marketing tactics used to promote Black Friday deals make them seem better than what they really are. Others feel that if they don't take advantage of the deal they'll be filled with regret. This is another reason why there are so many people ready to shop too.  Companies use all of these facts to gear these sales towards you.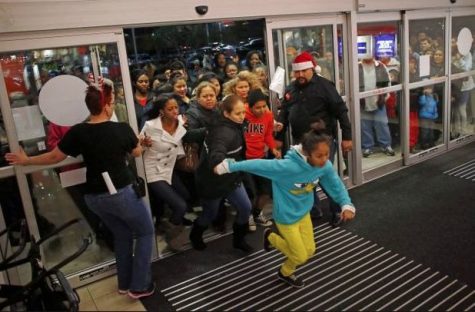 Black Friday has evolved in many different ways over the decades and has completely changed the month of November. It has also had a huge effect on people psychologically through advertising. It has impacted our society in a major way because of the overwhelming response people have had.  They feel like this may be the only day sales will be available which just encourages people to respond violently for materialistic things. This unfortunate occurrence has affected the way we think especially during the holidays. Black Friday has played a huge role in our society due to many factors and has evolved over time. While it is easy to get wrapped up in the Black Friday craze, it's important to remember the importance of Thanksgiving; this holiday teaches people how to be thankful and more appreciative. Check out the Lodi Rampage's Thanksgiving edition to learn how to be extra thankful this year during this incredibly difficult time.
For More Information:
https://www.history.com/news/whats-the-real-history-of-black-friday
https://www.businessinsider.com/black-friday-deals#black-friday-2020-faqs
https://www.cnbc.com/2019/11/29/psychology-of-black-friday-shopping-phenomenon-and-crowds-explained.html
About the Contributor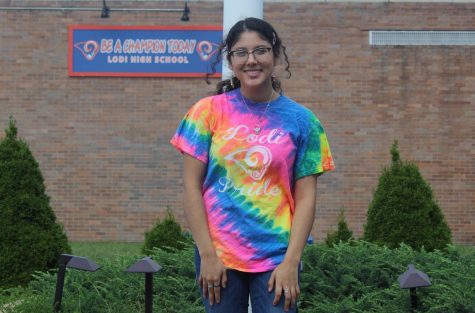 Ciara Castro, Writer
Q: What's your zodiac sign?

A: My zodiac sign is cancer which is pretty accurate with my personality because I'm really sensitive.

Q: What's...