Education Amidst a Pandemic: Where Do We Stand?
When schools went into closing March 13, 2020, the initial belief was that students would be able to return after two weeks. However, almost 300 days later, some students are still learning virtually.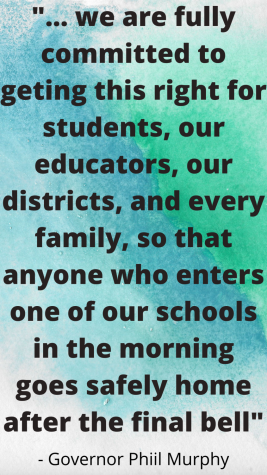 When the 2020-2021 school year approached, the plan across New Jersey varied between each district. Governor Phil Murphy made a public statement about schools reopening: "We have every confidence that come September our students will walk into the best schools in the nation." Out of 555 school districts, 242 districts committed to complete remote learning and 68 attempted to fully reopen. The remaining schools approached the year with hybrid style learning– each varying with different plans. Bergen County had a majority hybrid approach, including Lodi. 
Lodi's reopening plan was divided into three sections or "phases." The district started with entire virtual learning that was planned to last until Oct. 19. After this point the next phase would reopen schools. As the district progresses between each phase, the school capacity will increase, the school days will be longer, and the students will meet more frequently. 
With a large number of districts reopening, safety concerns were raised by parents, students, and even school staff.  Some of the largest concerns were with class sizes and wearing masks for a long duration of time. Even concerns about staring at a computer screen for large time periods were mentioned. To address these concerns many schools have redefined what a typical school day looks like. Class sizes have been decreased by over 50% in many schools, and the school days have even been considerably shortened. Governor Murphy assured New Jersey that proper safety precautions were being implemented. He stated, "The Department of Education has put forward strong guidelines that put a premium on the health and safety of students and staff, while allowing in-person instruction to resume."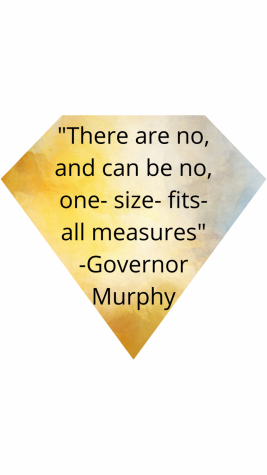 Despite the utmost efforts to keep schools open, many schools across the state have had to reclose- and Lodi is no exception. A phone call was made to all students' homes on Nov. 8 informing everyone that a student has tested positive for COVID-19 and was in close contact with students and staff. This was not the first case of students testing positive. A few weeks prior to this instance, a handful of students were also sick. Luckily, the students were in contact with the virus after leaving school grounds on a Friday, so closing the school was unnecessary. With the high school currently closed, both the staff and students are affected. 
The largest effect of virtual learning on the staff has been technological difficulties. Now, with teaching at home, some may not have the same access to such technology. The school has been, however, very generous by providing Chromebooks to teachers and students who need them. Unfortunately, the technology issues don't stop there. For many teachers, there are partners and children who must also work from home, so not only is finding a quiet space to teach difficult, but also making sure that their WiFi is strong enough to support so many devices is a road bump many staff has had to overcome.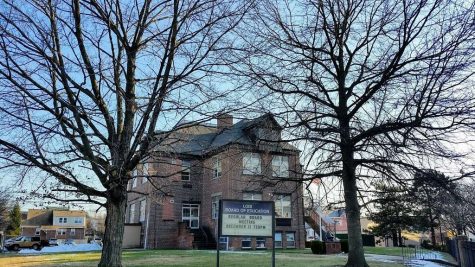 Staff weren't the only people affected by the closing. The students have also faced some difficulties. Unlike the teachers who can return on Nov. 23, students aren't allowed to return to the school until Dec. 11. Clubs and sports teams have had to put a stop to practices at LHS until Nov. 23. Many projects were cancelled or postponed, for example the biology unit's chicken project now has to restart in the spring- starting from scratch. Organizations like the marching band have even called an early end to their season because of the closing. Even though many activities have had to stop or be postponed until further notice, school spirit has not been damped and students continue to look forward to the school year. 
Although the school year is over a quarter of the ways through, many questions still remain unanswered. How long can schools remain virtual? When will it be safe for everyone to return? And arguably the biggest question of them all, where does the future of education stand?
Sources:
About the Contributor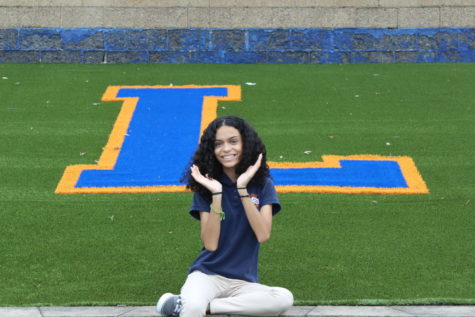 Ana Radojevic, Editor
Q: How do you want others to see you?

A: I want others to see me authentically.  I feel like I struggled for a long time to just me myself so now,...