Good V18es For Ram Wars
On Friday, June 15, the LHS Student Government put together an entertaining, intense, and amusing Ram Wars. The freshman, sophomores, juniors, and seniors competed in several activities to see who will be the ultimate winner of this year's Ram Wars. Each class put up a great fight, but the senior class came out on top. Our Student Government added new events to this years agenda. Some of the new events consisted of the grand relay and water balloon volleyball. Although the senior class was victorious, the juniors did beat them in one event; Sean Tocci pulled through for the junior class by winning the pie eating contest for the second year in a row. When putting aside the competition, this day is all about celebrating and showing pride in your school and class! Check out the pictures above to see some highlights from this year's Ram Wars!
About the Contributor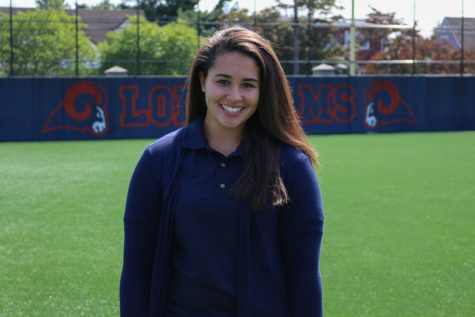 Emma Bernardo, Writer
Q: What is your biggest worry about senior year?

A: One of Emma's biggest worries about senior year is not being able to keep track of all her due...