Onto the Playoffs!
Things are looking up for the Rams after their 34-13 win over Pompton Lakes Cardinals. They've earned a spot in the playoffs riding a four game win streak, so momentum is on their side to say the least. Along with winning, the Rams have also broke an important record.
Wide receiver David Acevedo needed 90 yards to break Lodi's receiving yardage in a season. His trusty QB Johnny Calabrese helped him reached that goal after connecting with Acevedo on a number of huge gains. The combo combined for over 100 yards through the air to shatter the record.
With the milestone out of the way, Lodi poured it on the Cardinals. The Rams ran the ball the rest of the day, and it worked to perfection. Running back, Dante McCarroll, scored three touchdowns (one from nine yards, one from 20 yards, and another from 80 yards). Steven Villa busted a run into the open field in the 2nd quarter for a 60 yard touchdown. Versatile is not a big enough word for Lodi's backfield with three complementary players, Dante McCarroll, Jesse Asare, and Steven Villa, who can all get the job done in their own way. Asare had a two-point conversion and  Calabrese also had a one-yard QB sneak for a touchdown. With that being said, the offensive line, Matt Leto, Michael Wilson, Bryan Roth, M0e Zaal, and Javi Bustos, deserve much praise for letting the offense flourish .
The defense did their part as well holding the Cardinals to only 13 points. The line was outstanding with how they constantly provided pressure on Pompton Lakes's QB. The secondary locked down the receivers and Javi Lopez nearly had another interception on the season, but it was brought back by a questionable call by a referee.
The Rams will start playoffs Friday night as they head to River Dell where it's win, or go home.
About the Contributor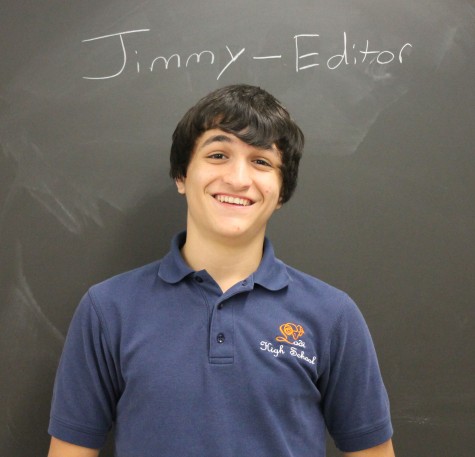 Jimmy Scalia, Editor
Q: What three words best describe you?

   A: Enthusiastic, obnoxious, and well-rounded.

Q: What do you like doing on your free time?

   A:...